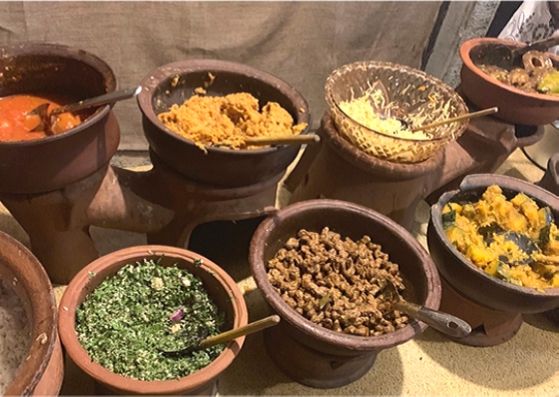 I am sure you already know that Sri Lanka is heaven for vegans, but in this post I want to tell you what I loved most about vegan food in Sri Lanka: its tradition of "all you can eat" curry pot buffets.
Let's have a look at the ones that I enjoyed most in 3 different locations.
Kandy
When I first started to look around for food in Kandy, the first city I visited, I soon noticed that I could find delicious vegan options in most places, but what surprised me more was a local restaurant that offered an unlimited vegetarian curry pot buffet for less than 1 euro! I just paid and was given a dish, and all I needed to do was to fill it up with rice, dahl, vegetables, coconut sambal and papadam. In the end everything was vegan.
The place is called Ganga and it's located in Colombo Street at the crossing with Yatinuwara Street.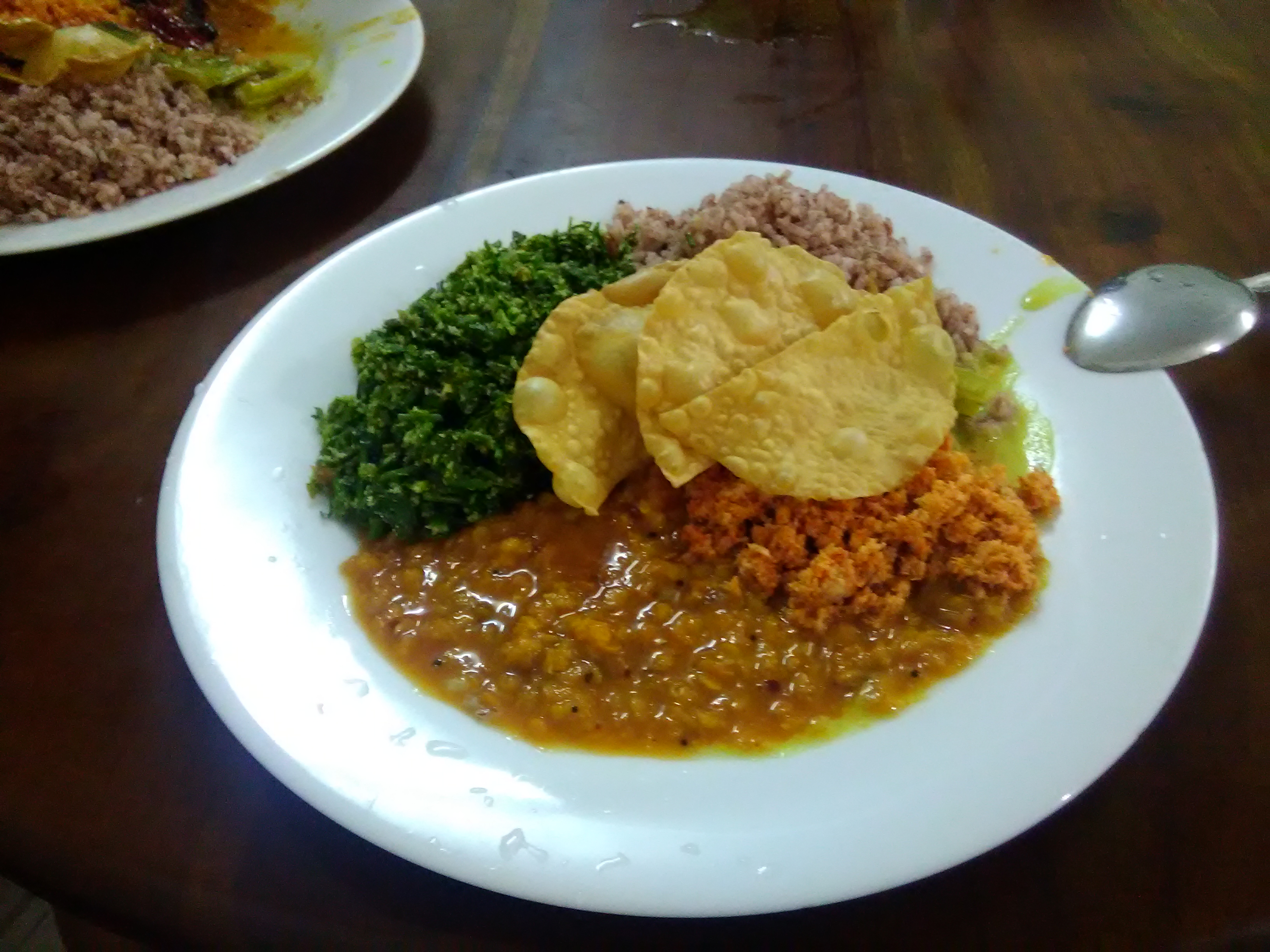 Ella
In Ella we loved 2 curry pot buffets: one in the center of the town, and one in the way towards the rice fields.
The one in the center is called Rose Cabin and is more tourist-oriented; it has comfortable wooden tables, nice big pots, clay dishes and a HUGE variety of food, included jackfruit curry.
It serves meat and fish but the majority of choices are vegan.
The price for a buffet is less than 2 euros.
The curry buffet is served right under the mexican restaurant, the address is Passara Road 52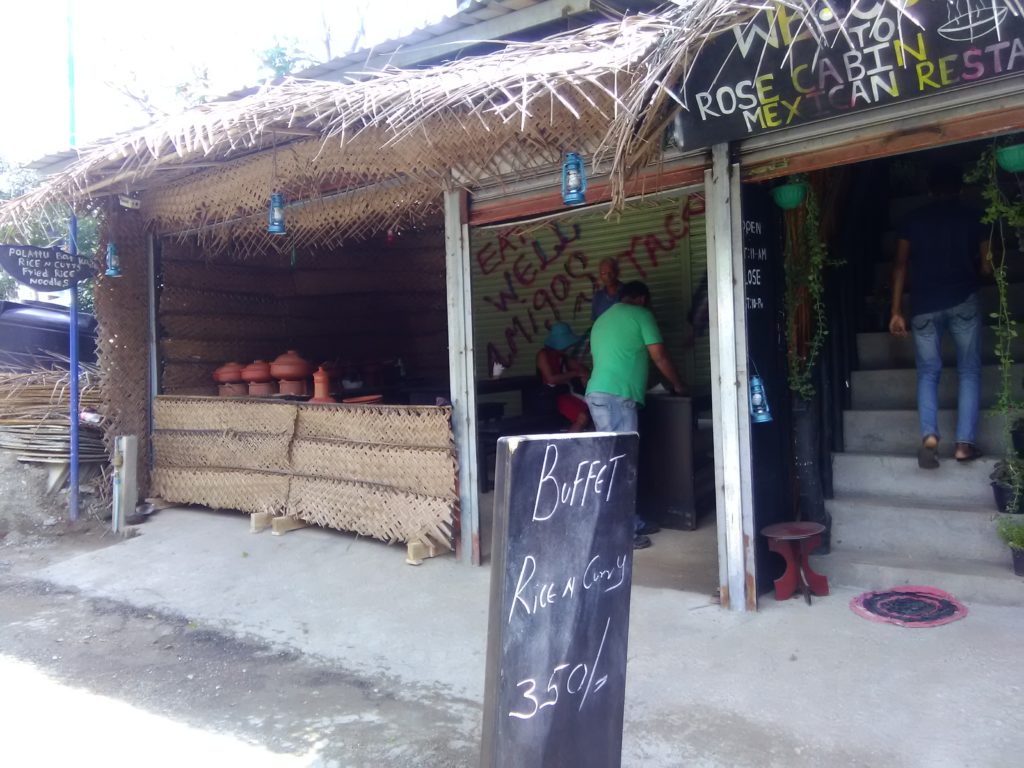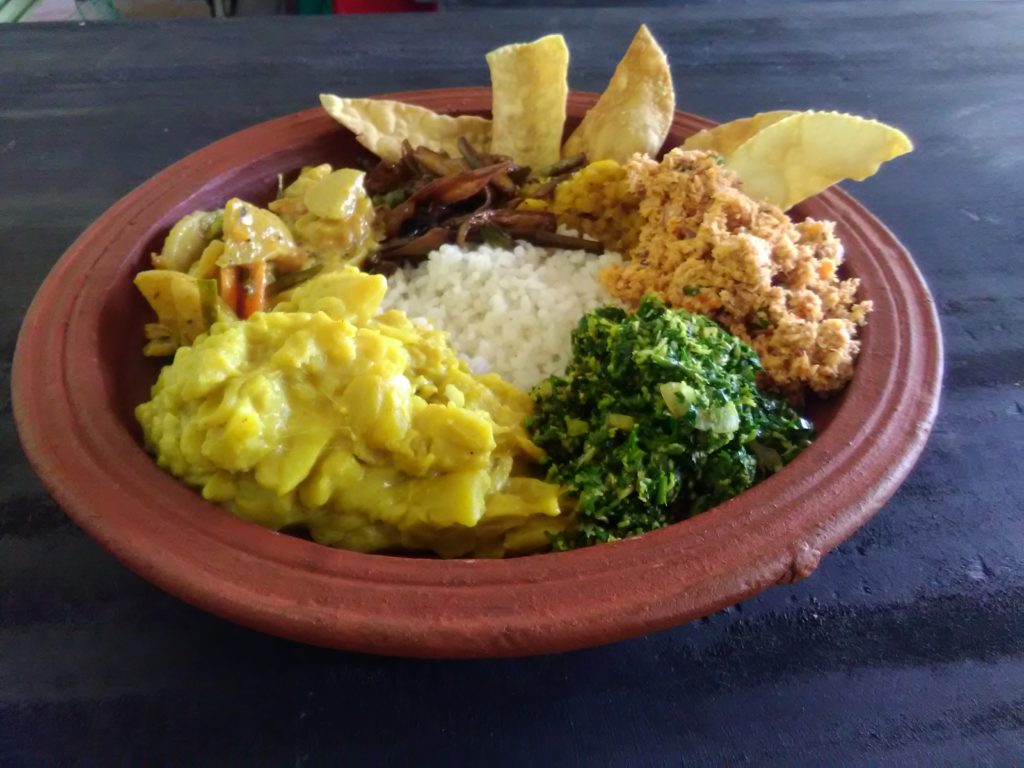 The other one is local oriented, smaller than the other one and offers less choices, but we loved to eat here after along walk in the fields. We had rice, dahl and different types of vegetables curries, nothing fancy but everything was good
The price was slightly cheaper than elsewhere in Ella, I think we paid around 1.5 euros.
The name is Little Hut Café and it's located close to Hi Lanka Backpackers hostel in Passara Road, number 128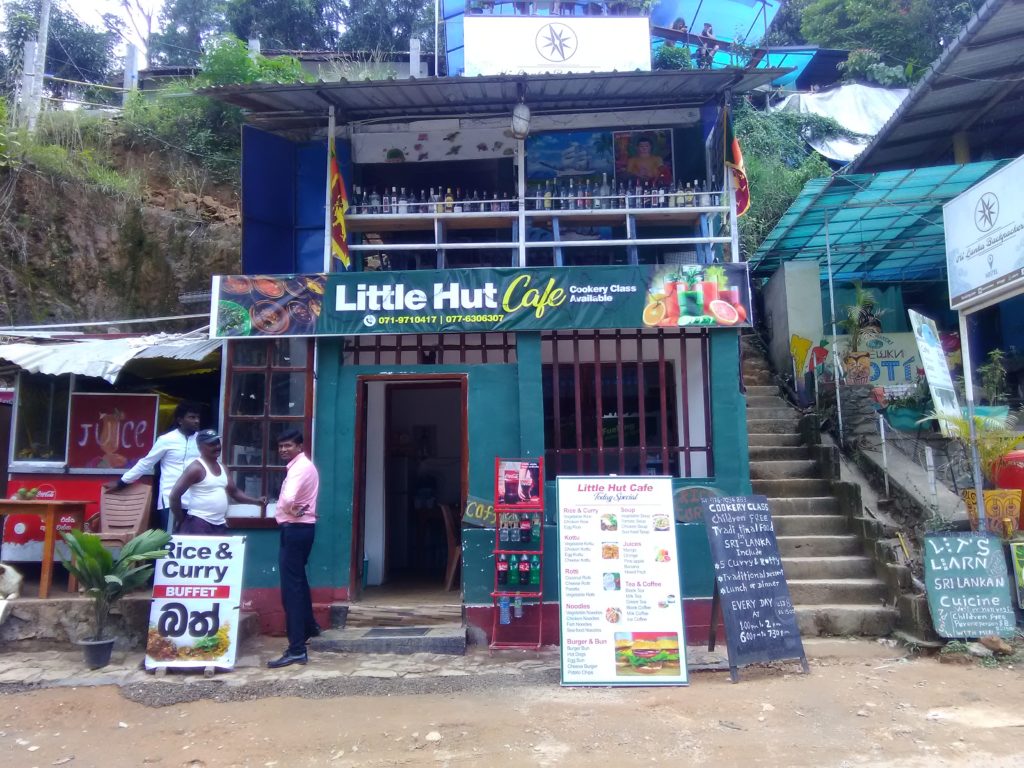 Mirissa
In Mirissa we had the best vegan curry pot buffet ever! We hate there almost every night we spent in the city.
It's called Dhana's curry pot and for 2 euros you can have the best vegan choice of curries for 2 euros (we loved the one with mango).
They also serve meat and fish but it's displayed in a different area, it's not even in the pots and people have to pay an extra to have that.
I think I will remember this place as one of the best restaurants I have been :-), and the best vegan food in Sri Lanka
The place is located on the main road at the beginning of Mirissa Beach
(Visited 581 times, 1 visits today)