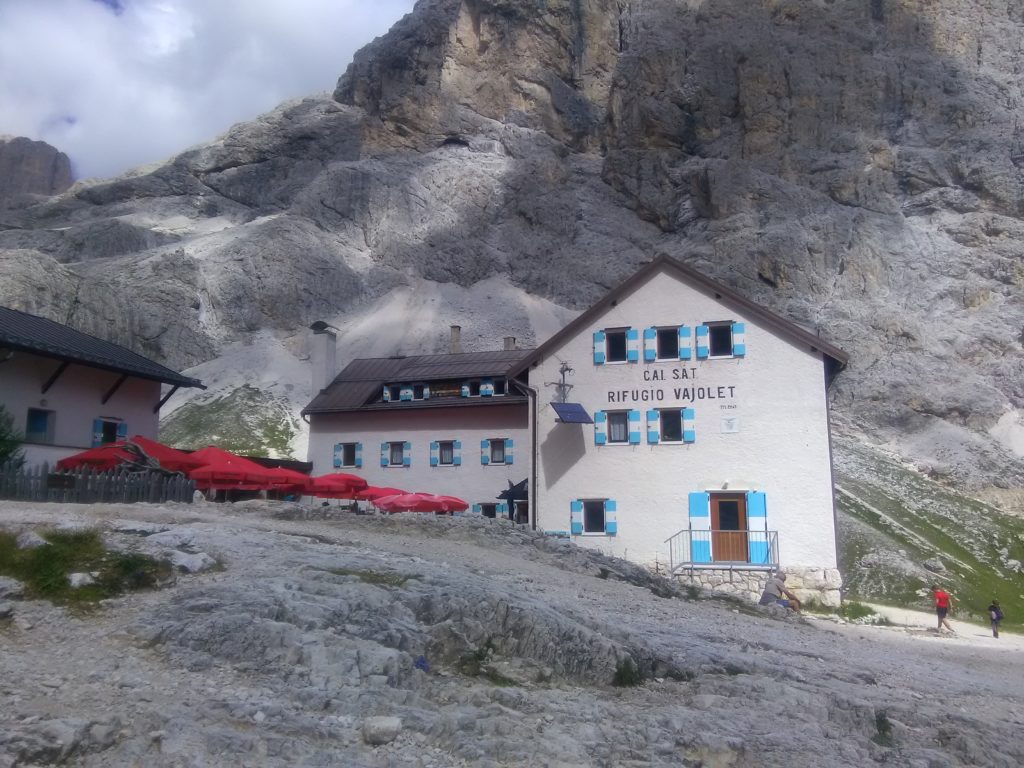 I am not really a hiking person, I prefer to lay down on a beach and have a swim...but when I heard that this vegan friendly hut offers a wide selection of vegan dishes I decided I had to go… it had been a lifetime since my last decent vegan sacher cake.
So here's my guide on how to get to the Vajolet Refuge
The Vajolet Hut
The Refuge is located in the area of the Catinaccio below the Vajolet Towers and at the center of numerous walks, excursions and vie ferrate.
The place is accessible to less experienced people like me and once you are there you will be reworded by a stunning view and tons of vegan food!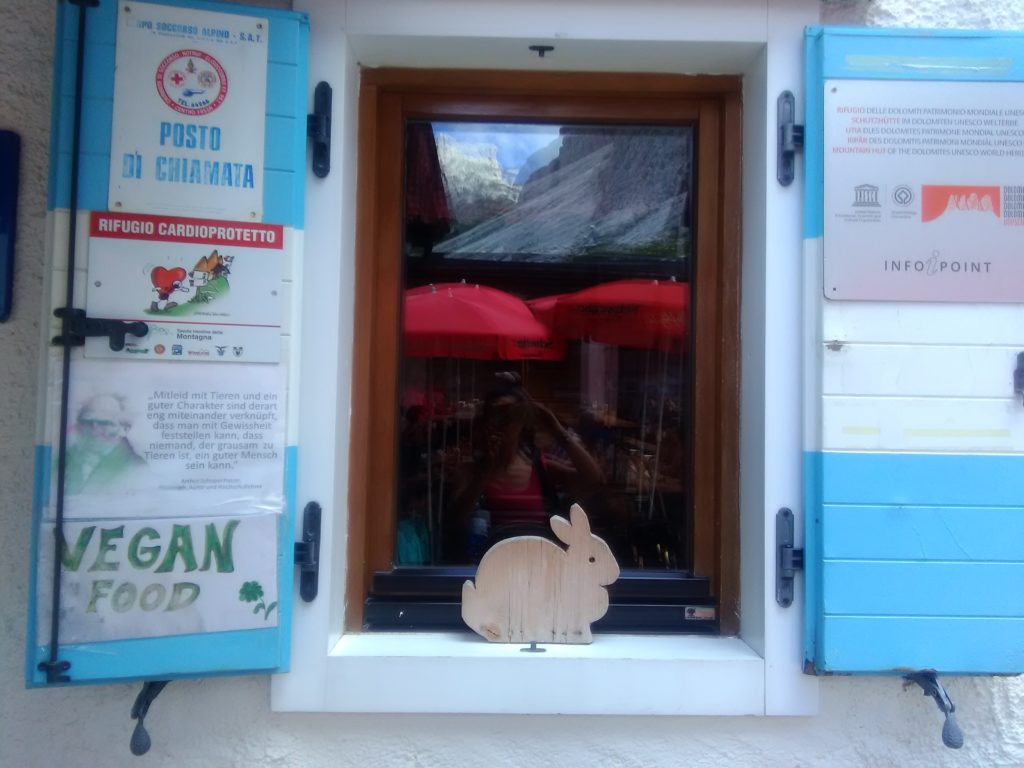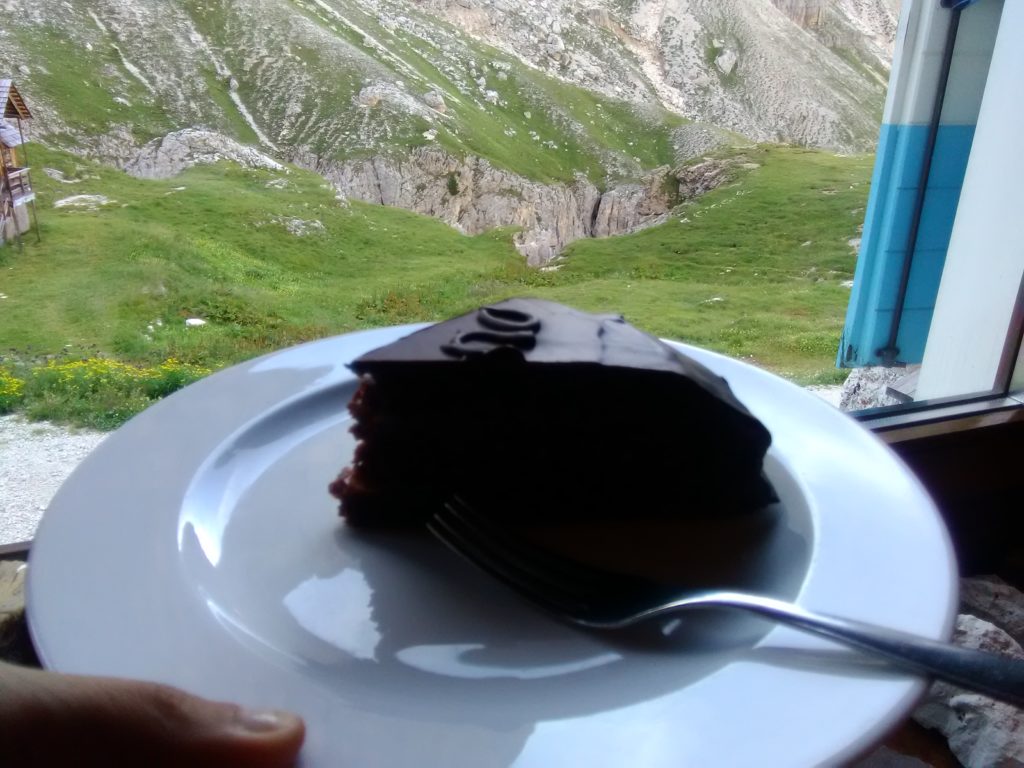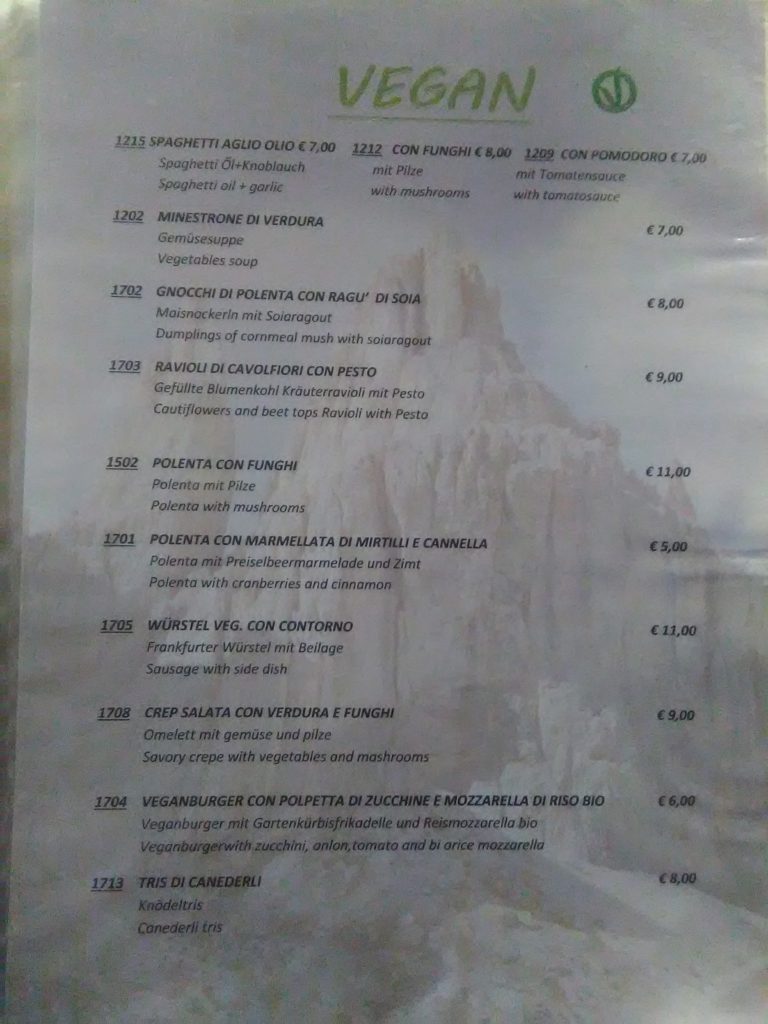 How to get there
You can get to this vegan friendly hut in two ways:
1) With cableway or chair lift: with a chair lift from Pera to Pian Pecei or Ciampedie (chair lift line Vajolet 1 and Vajolet 2: 12 euro for a round trip ticket) you reach the Gardeccia Refuge in 30 minutes and continuing on the same road you get to the Refuge. With the Catinaccio cableway from Vigo di Fassa to the Ciampedie, the Refuge is reachable in an hour and a half.
2) On foot: this is how we got there!
You can park your car in Pera and then go towards to the little church. Once you are there follow Tita Piaz street on the right (going north) and go straight until you pass a bridge. Turn left after the bridge and you'll notice a couple of signs for the GARDECCIA refuge.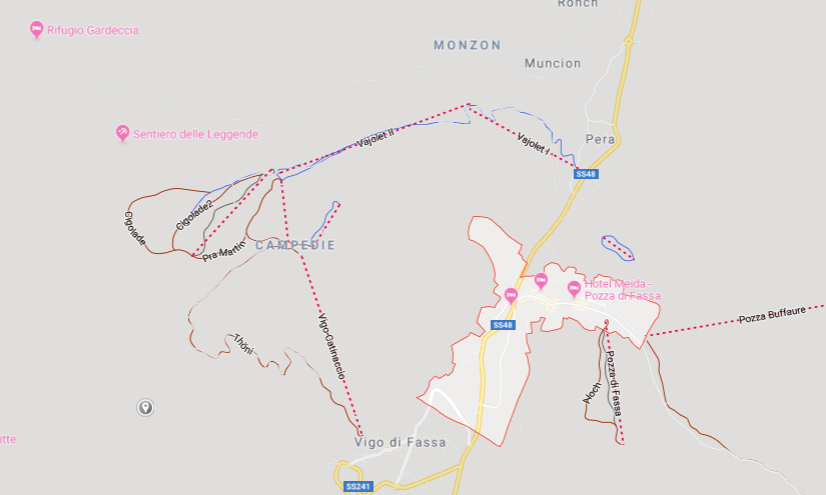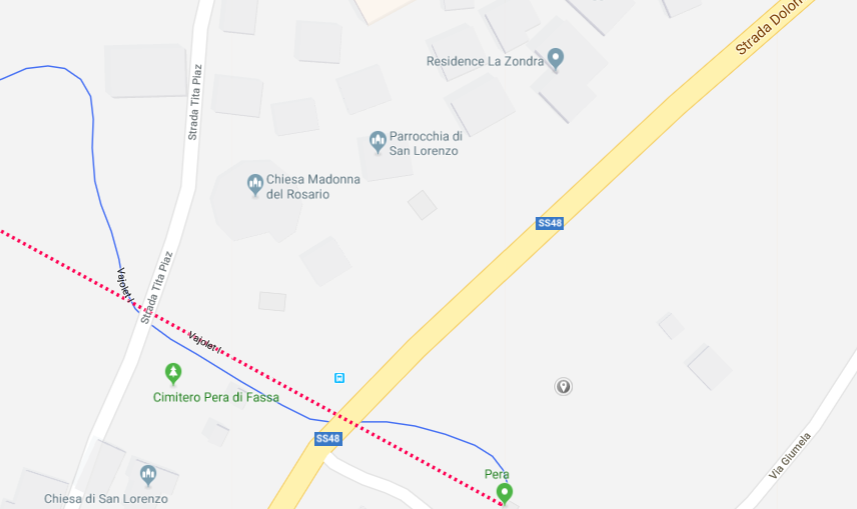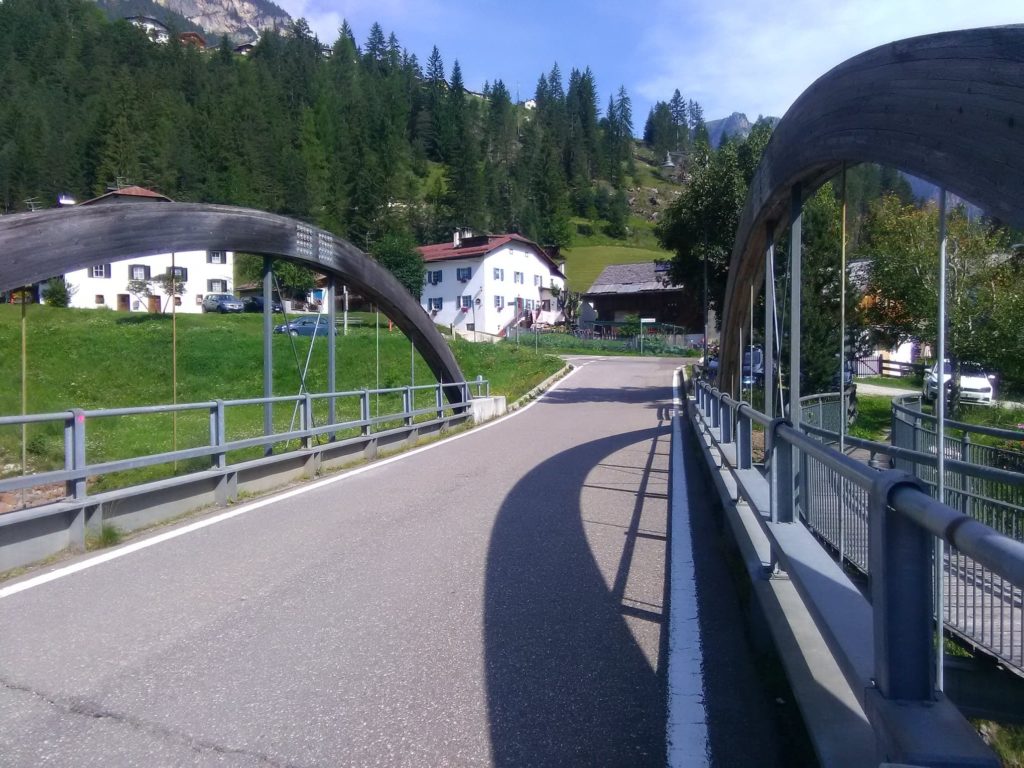 Go ahead for a few meters and you'll notice a cross: you can now chose among 2 or 3 paths that leads to Gardeccia; we chose the one on the left as it is a kind of a short cut that leads you to the main street that connects the village of Mincione to Gardeggia. If you take the path on the right (called "via crucis") you will find a smoother but longer way as it leads almost to the village. We choose this one when going back and it's pretty nice.
If you are feeling lucky you can also try to park in Mincione instead of Pera, and take the paved path from here, you cannot miss it, it's called Strada del Gardeccia (or Str. de Gardecia)
Once you are on the paved street you'll just have to walk 1.5/2 hours to Gardeccia. It may be boring for experiences hikers, but I was ok for me 🙂
From Gardeccia you'll just have to walk another hour to get to the Vajolet Hut.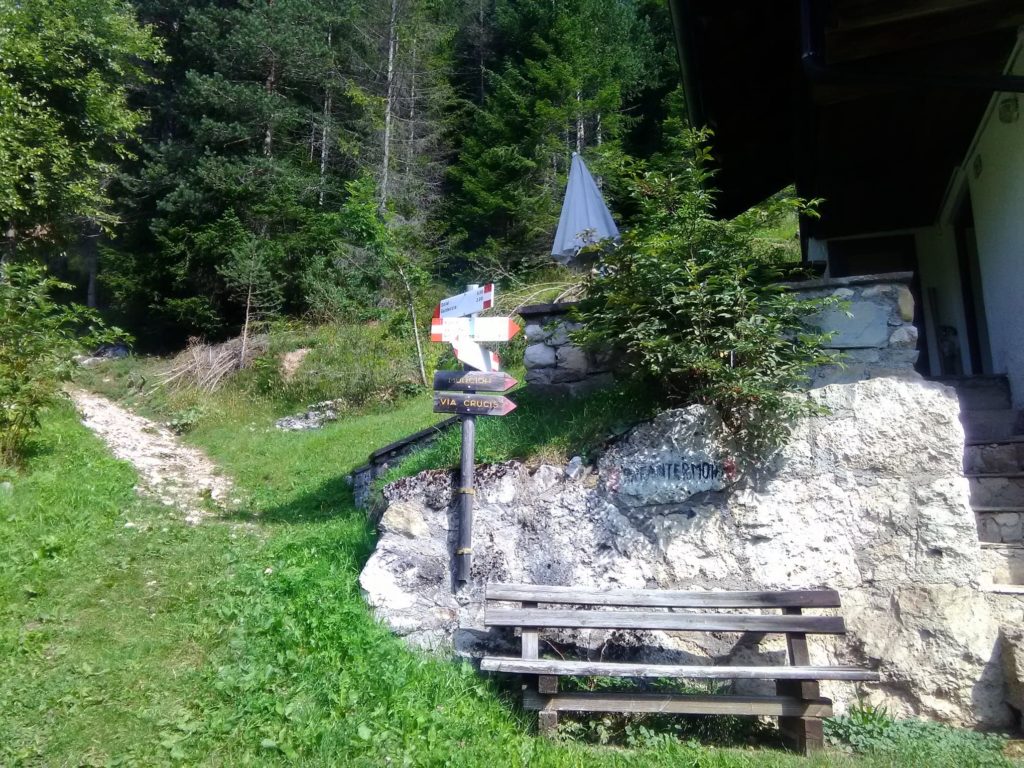 Sleeping in the hut
For the first time in my life I slept in a mountain hut, I have to say that it was a bit too cold for my tastes but we had a nice double room so I really enjoyed the experience.
Rooms are clean and don't have a private bathroom.
Prices are 26 Euros/person for the bed, or 52 for half board.
You can call the refuge to book, check the contacts here.
Want to know more about vegan food in Italy? Check this out!
(Visited 1,099 times, 1 visits today)