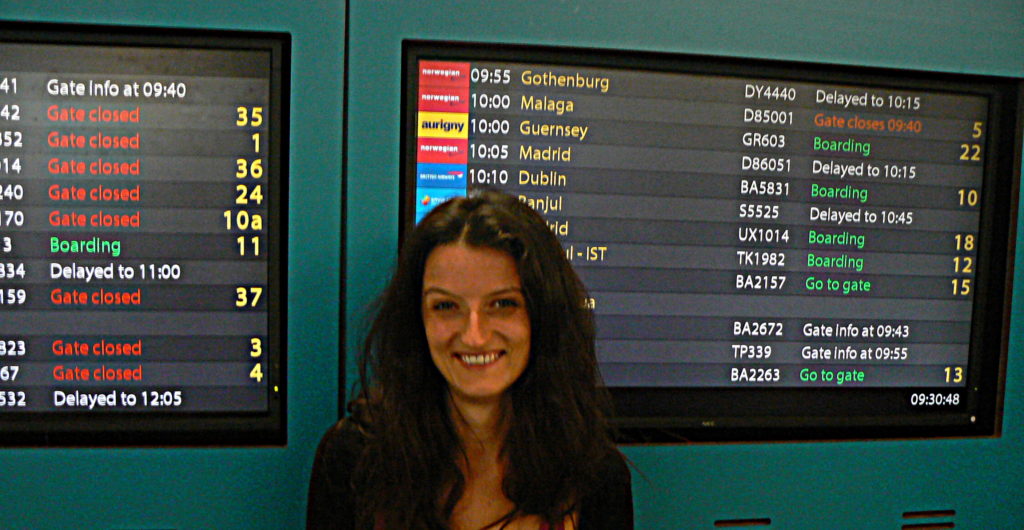 My name is Emily, I am an Italian, a vegan and a traveler.
As you will soon see I'm not a native English, so you'll have to forgive my mistakes 🙂 moreover... don't you think that it is really funny to listen to an Italian speaking English? You are allowed to laugh!
So...why this blog?
I've always had this longing for traveling that urges me to have at least one flight booked every moment of my life; nevertheless I'm also quite penny-pinching so I try to find the best ways to have nice experiences at a reasonable price. I don't always choose the cheapest solution, but I try to find the best value-for money opportunities when I book a place to sleep in, a flight, a bus...
I'm also a vegan, and I think it is quite easy to find vegan food everywhere if you can (or want) to pay 10 $ for a meal...but that's really far from what I want to spend: I'm always looking for street food, market stalls, unexpected stuff in supermarkets...
All I'm willing to do here is sharing with you the best places I'm visiting, the best and cheapest ways to get there, where to sleep, and most of all how to find inexpensive vegan food wherever you are.
Ready?
(Visited 674 times, 1 visits today)