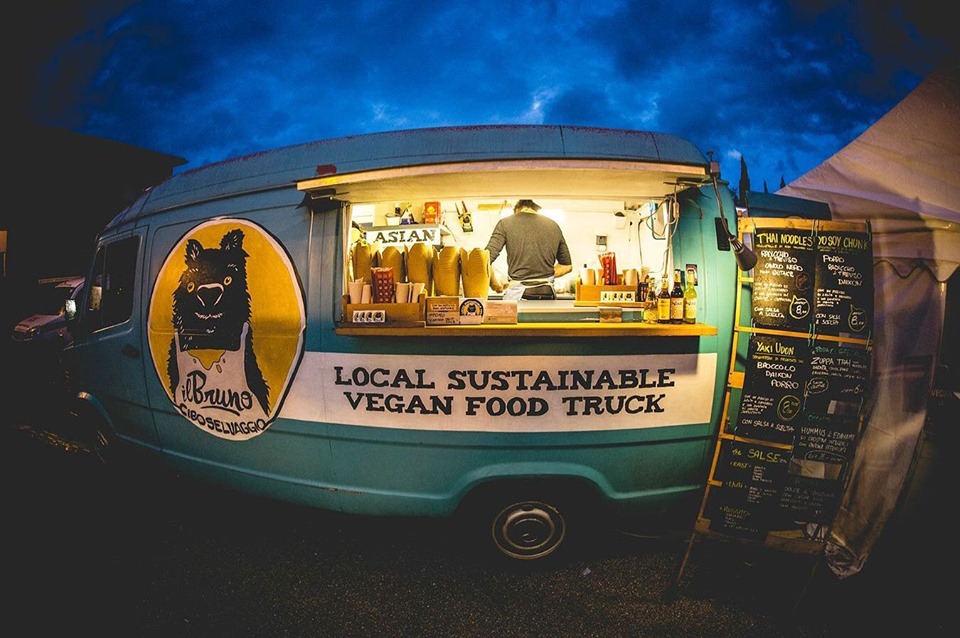 Vegan food trucks are the ultimate trend in Italy! Let's see where you can find them
IL BRUNO
Fabio, a friend of mine, is the owner of this blue vegan food truck, let's see what he has to say about his creation:
"Il Bruno is an old Mercedes van that never crossed the river Piave (in the north-east part of Italy) and was born out of my need of change.
Travelling means change, so the road was the way I had to take to feed new flavours all over the country, even up to Rome (the capital) this year.
I did a lot of research before starting my activity, and I ended up feeling that the eastern cuisine was the right choice as it had always fascinated me.
The results are stir fried noodles, maki rolls and poke-bowls, and a mix of the eastern art of cooking and seasoning with the vegetables and herbs of the surroundings,  everything organic and bought from local farmers that aware of what is happening to our earth.
I really think that Italy needs a fresh wave of vegan dishes, specially for vegan festivals, and experts that bring new flavours and tastes.
You never know how intense is to get ready to a week-end festival, but the pleasure of the people that come back to you with the mouth full of noodles saying that they are fabulous is the best reward you can have. "

Where to find "Il Bruno": most of the times around Treviso, but don't miss it at Vegan Festivals all over Italy. Check the dates here

L' Alternativa
This is what Manuela, the creator of "L'alternativa", told us about her food truck
"I approached the world of cooking a bit for fun, a bit for challenge and when it became a real passion I managed to turn it into my profession. Since I embraced a vegan lifestyle I have tried to apply it to all areas of my life, including work.
So, after years of working in the restaurant world and a degree in Communication Sciences, I decided to start my own business.
The project comes to life in 2016, my intention is also to bring the concept of cruelty free food on the road in a creative and carefree way!
L'Alternativa vegan is a food truck that aims to offer tasty food prepared with exclusively vegetable ingredients.
I believe that vegan food should not be considered as an obstacle to enjoy the pleasure of eating and for this reason, with my recipes, I like to explore, experiment, try to satisfy even the most wary taste buds by using natural and genuine ingredients, handling with raw materials by hand, giving life to the various possibilities and combinations that vegetables can offer.
From my truck I mainly serve street food like burgers, wraps, falafels, but in some occasions I prepare delicious sweet and savory brunches or dinners that revisit the culinary traditions of other nations.
The base of the food truck is Cattolica, in Emilia Romagna, we turn mainly to the cities of our region and we are often also in the Marche, especially in Pesaro and Ancona."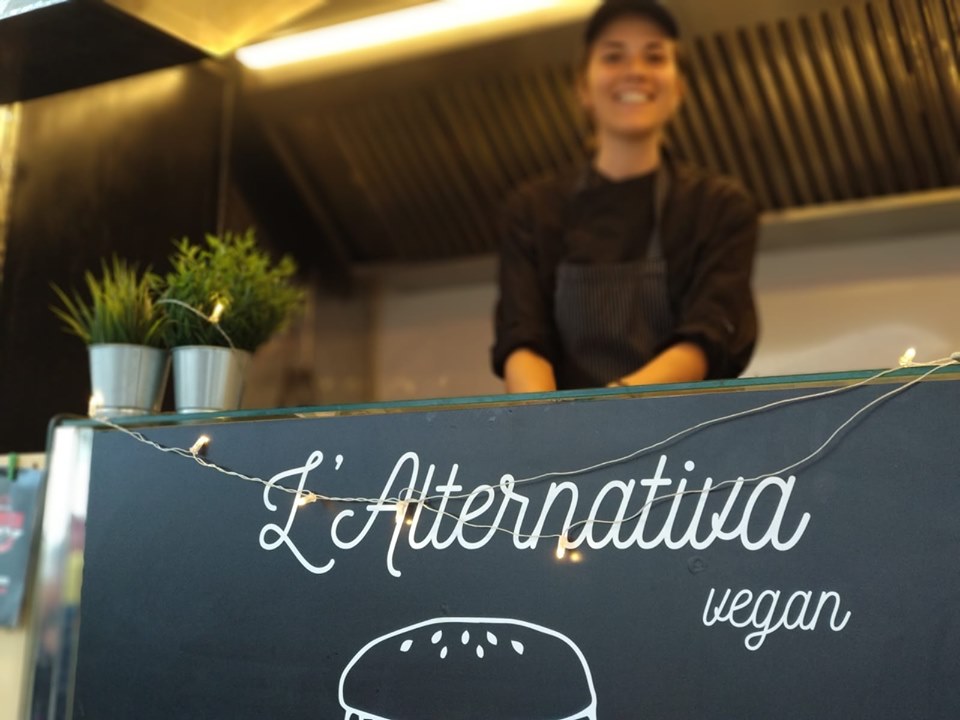 Girovegando – il gusto della scelta
From the friends of Girovegando (Silvia and Monica)
"Girovegando, the pleasure of choice, starts up in 2017 asa vegan food truck activity, taking part in street food events and above all it offers its services in private events as catering vehicle, a unique way to celebrate and share food in special occasions. The style and design marry a food philosophy built on seasonal nature, whole vegetable artisan production with local products.
Our truck, a 1979 trailer "Lander 401" model whose name is "Graziella" as its original brand name, has been fully renovated while preserving it's own characteristic vintage style.
If you want to know where to find Girovegando, please follow our Facebook page and Instagram "
Where to find Girovegando: mostly in central Italy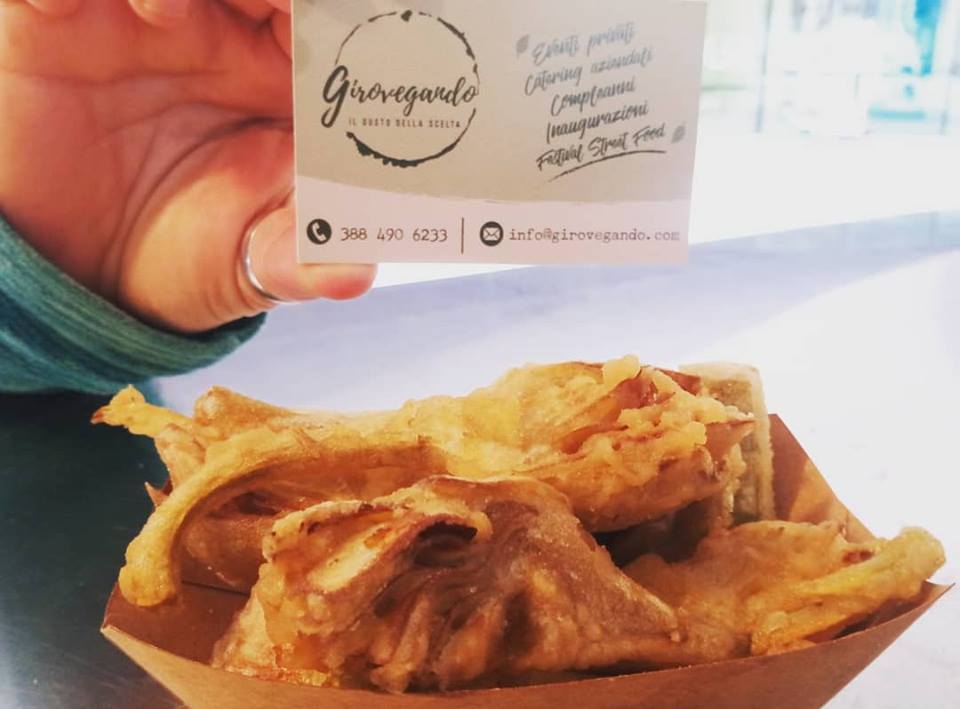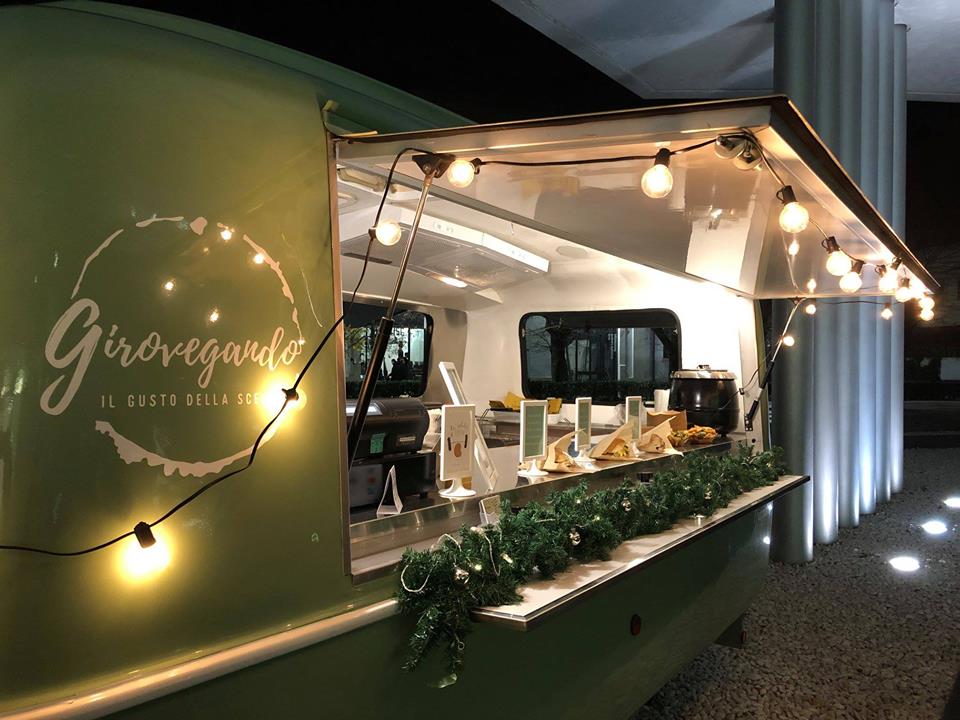 Umami
Umami is a vegan food truck that serves fusion food mostly around Veneto.
Follow their Facebook page to know more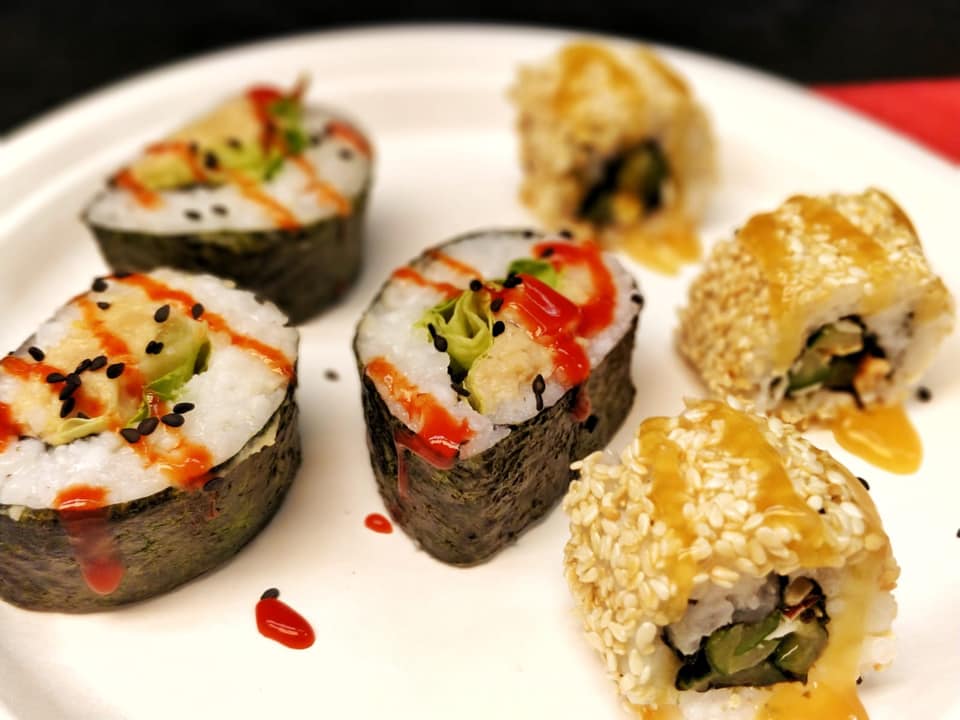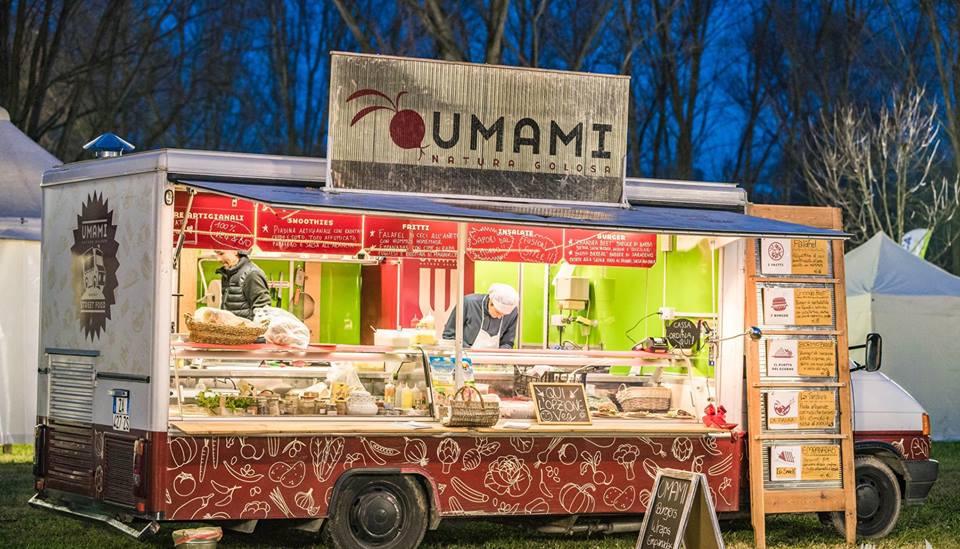 Veg-MI Trike
A mobile cargo trike that offers vegan fast food like hot dogs, pita kebabs, and vegan burgers including the Beyond Burger (as of May 2019). At Via Marconi in Milan since summer 2018. Please check Facebook for schedule & location updates.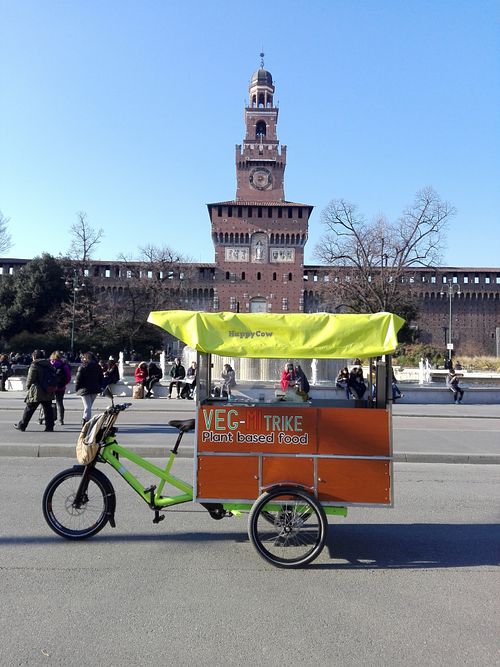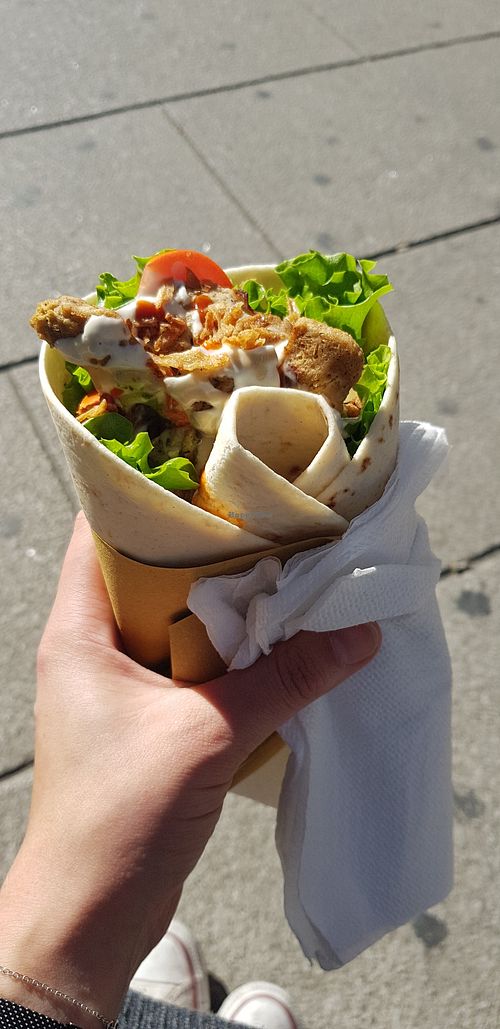 Cucinando su ruote
"Cooking on wheels" is not only a vegan food truck, it's a vegan food truck with a special interest in hemp-based dishes.
Check out their facebook page to know where to find Sara and her caravan "Gigetta"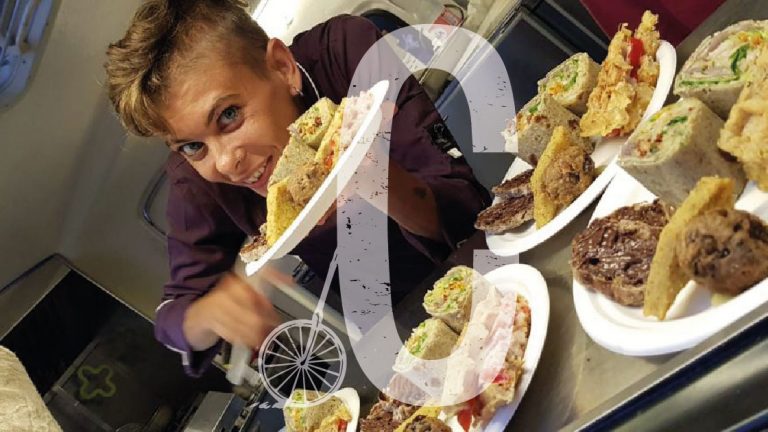 (Visited 1,341 times, 1 visits today)