I traveled with Turkish Airlines from Venice to Kuala Lumpur in 2018.
Before the flight me and my boyfriend decided to try two different kind of meals: VGML (traditional vegan) and VJML (jain vegan), so that we could compare and share.
Every single meal that we tried was delicious! VGML usaually had rice with curry or pasta with veggies, while VJML had samosa and falafel (and rice with curry as well).
The biggest surprise was that we had a complete meal also on your short flight from Venice to Istanbul, we didn't really expect that so it was absolutely welcomed.
Booking your vegan food on Turkish Airlines is really easy: just go to the "manage your flight" area and choose the meal of your choice.
Here is the list of meals you can choose from.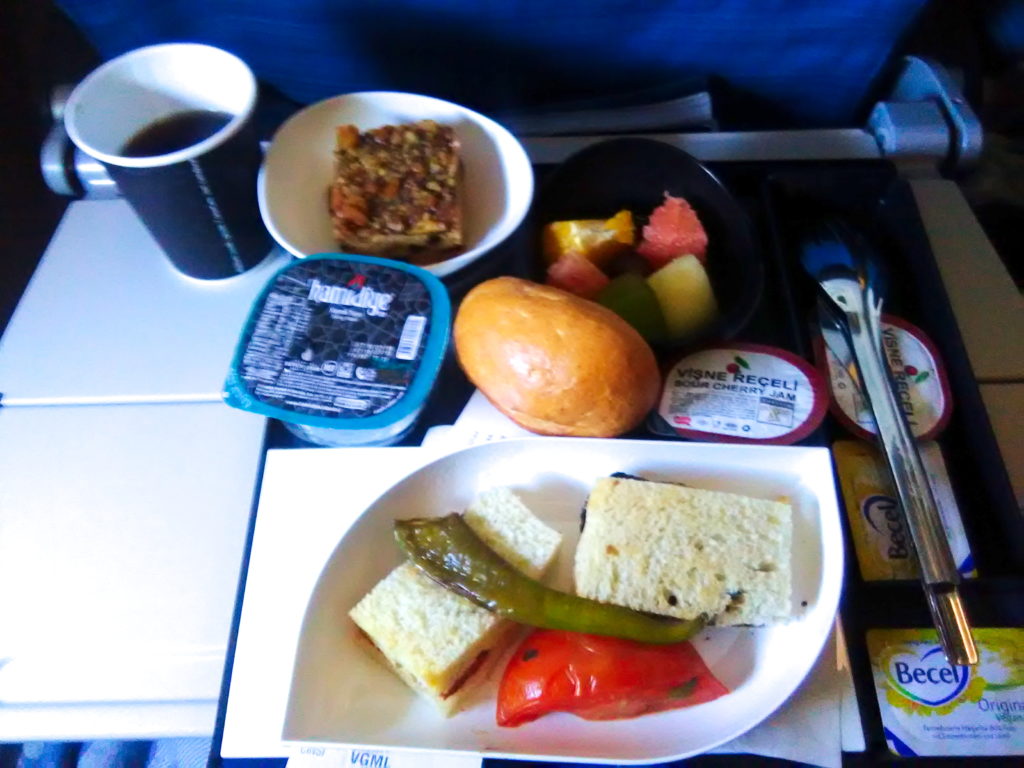 This was a VGML snack that we had on our flight: as you can see, there is a sandwich, some veggies, a cake, bread with margarine and jam, and a fruit salad. I loved it!
---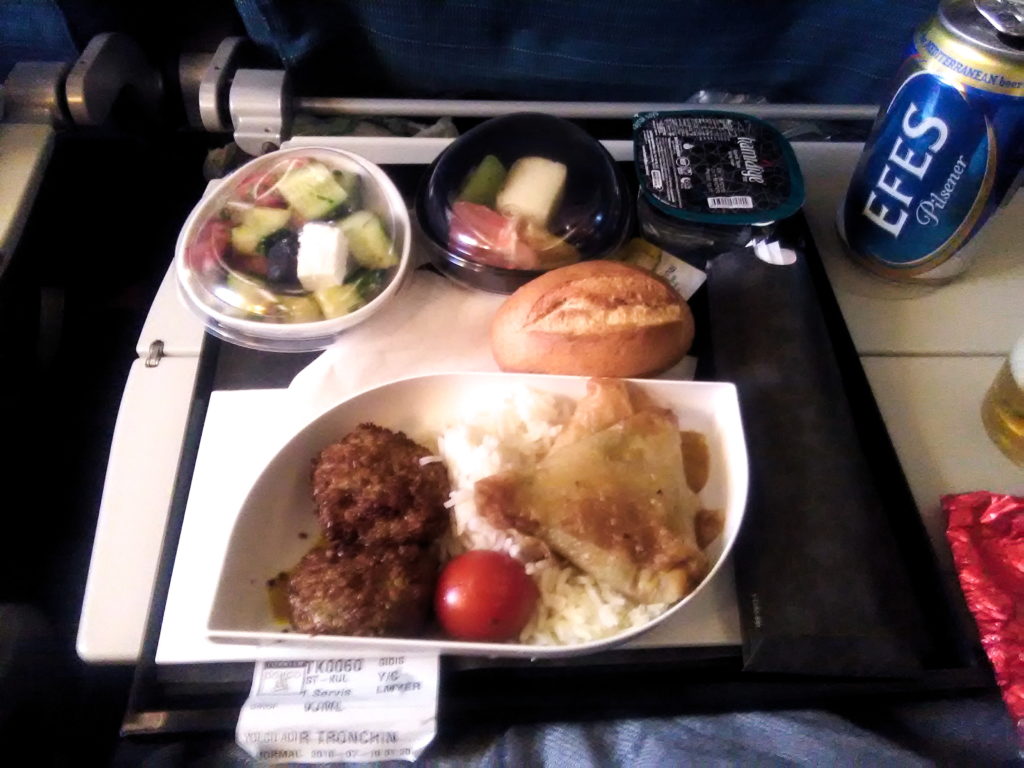 This is a VJML (jain) meal, my boyfriend liked it much more than the traditional vegan.
As you can see on the trail there's a salad, a fruit salad, some bread, and a delicious main course of rice, falafel and samosa.
If you fancy something different you should really try it!
My recommendation
If you still cannot decide which meal to choose, I can suggest you this:
If you are having a long flight and you are not traveling alone, you should order different types of vegan meals; in this way everyone can try and taste something different.
We didn't choose the VOML (oriental vegan) this time but will give it a try next time 🙂
If you want to know more about vegan meals on flights check out this post
(Visited 6,193 times, 8 visits today)