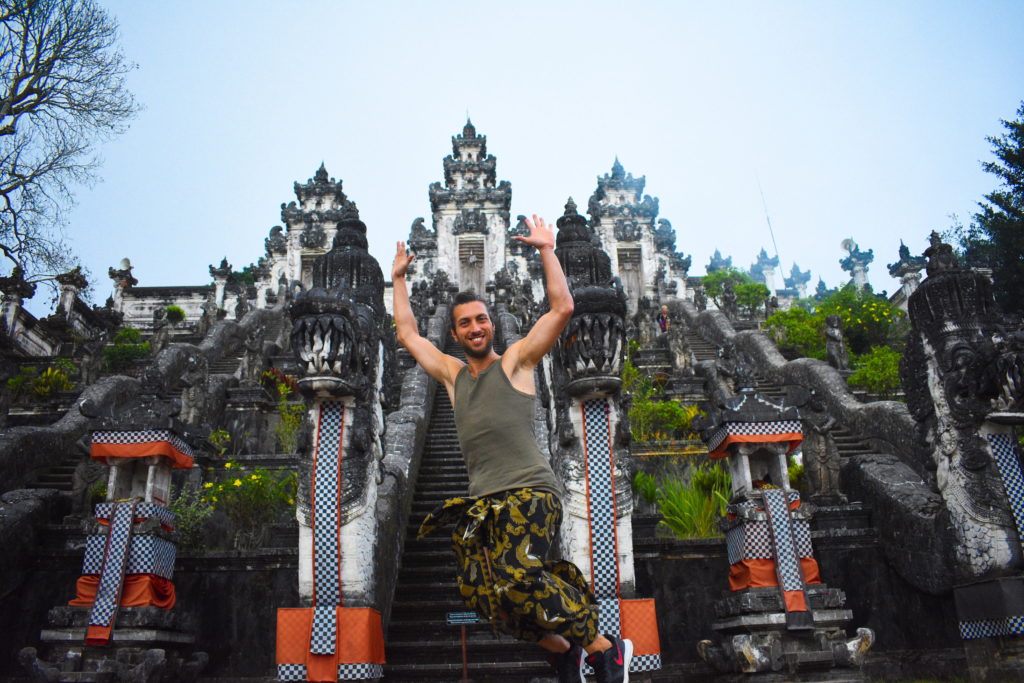 About Candidasa
Candidasa is a small beach town located in the southern coast in Bali.
I decided to spend some day here for a few reasons.
First of all, it was not too far from Ubud (my previous stop), and not to far from Nusa Dua (my next destination)
Secondly, I read that you can do a decent snorkeling here, not as good as in Amed for example, but considering the distances it was a good compromise. You won't find huge corals here, but there are some nice spots to swim with colored fishes in a safe environment (especially in the resort area)
Last but not least, a day trip from Candidasa will let you discover some of the most beautiful places in Bali!
Let's see which ones!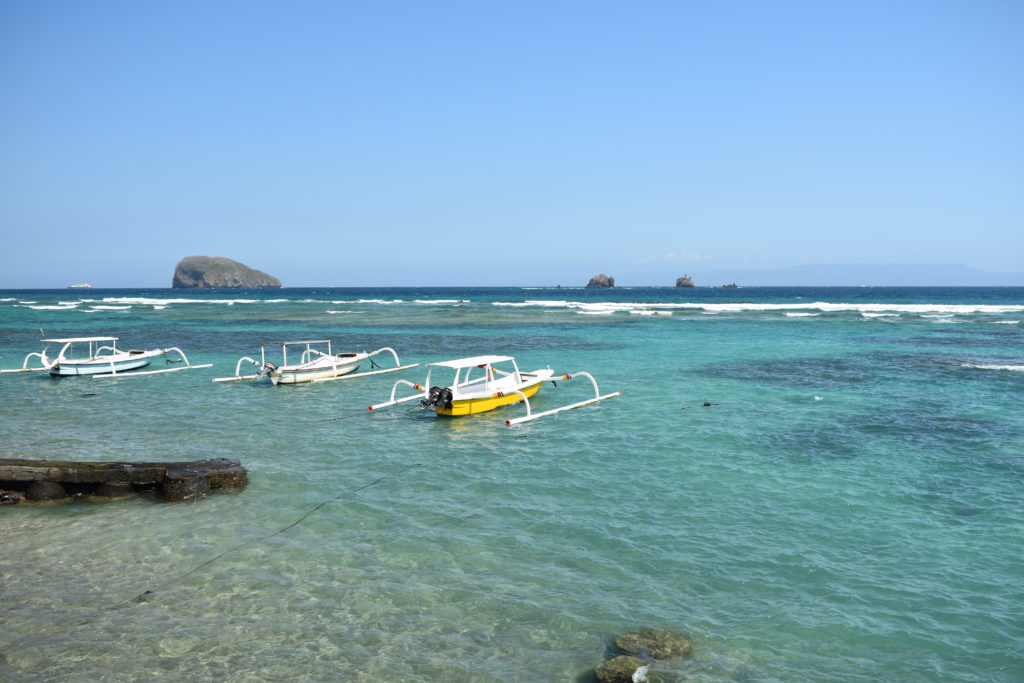 Lempuyang Temple
The most famous attraction around Candidasa, and in all Bali, is without a doubt Lempuyang Temple....yes, the one with super instagrammable "gates of heaven"
But the Temple is much more than that!
We left out guest house early in the morning to avoid the afternoon heat, and our driver took us straight to Lempuyang.
On our way we were delighted by the sight of the forest, some monkeys, rice-fields, the volcano...the trip in itself was a must do activity.
As soon as you arrive to the temple make sure to wear a sarong, it's a sacred place and you cannot enter without it. If you don't have one you will have to rent it for a cheap price at the entrance.
Don't give money to people asking for donations, the only place for that is the official entrance of the temple.
If you need a guide, you fill find them there too.
Lempuyang is actually made up by 7 temples, and you will need to hire a motorbike to visit them all. If you don't want to drive don't worry, there are plenty of people offering you a ride for a small price to go to the top of the mountain.
We decided to walk and visit just the first two of them, it was not that easy as the weather was hot and humid, but I would do it again 🙂
DISCLAIMER:
If you are looking for the "gates of heaven" don't look around too much, they are just in front of the first temple! They are much smaller than you imagine, but the view from there in unbelievable, even on a cloudy day.
Rice fields
Bali is famous for its beaches, its temples...and for the rice fields
Moving from Lempuyang temple to the other destinations we stopped by the road to admire the beauty of the fields.
Nevertheless, I have to say that at a closer glance it's not as shining as it may seem.
People work in really hard conditions there, and animals too. As you can see in the picture, they are still used as a working tool.
I visited other rice fields in Bali but this was the only time that I saw this, so I really cannot say how widespread it is.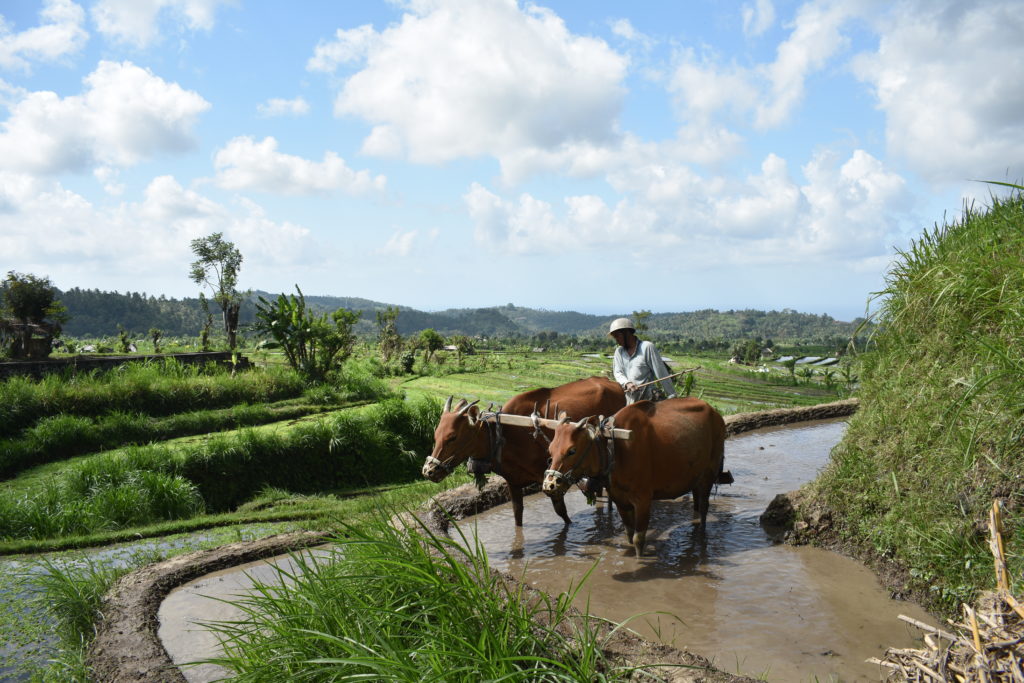 Tirta Gangga
Tirta Gangga, also known as "water gardens" is a must-see place if you are staying in Candidasa.
The place is an elegant combination of pools, statues, fountains ans ponds.
The most typical activity here is taking a picture on one of the rocks that are placed inside the pond and let you walk from from end to another; in the meanwhile you can admire the beautiful giant carps that live there.
You can also feed them if you buy proper food at the entrance.
Being honest, there was one thing that I didn't like about the place: right before the entrance, among the food stalls, there are some captive animals kept by some guys just to let stupid tourists take some selfies. I saw a luwak, a snake, some bats... So please if you go there, don't support this kind of abuse.
We also tried to speak to those people but with no success, they just want to take a picture with a snake, they don't care about the animals.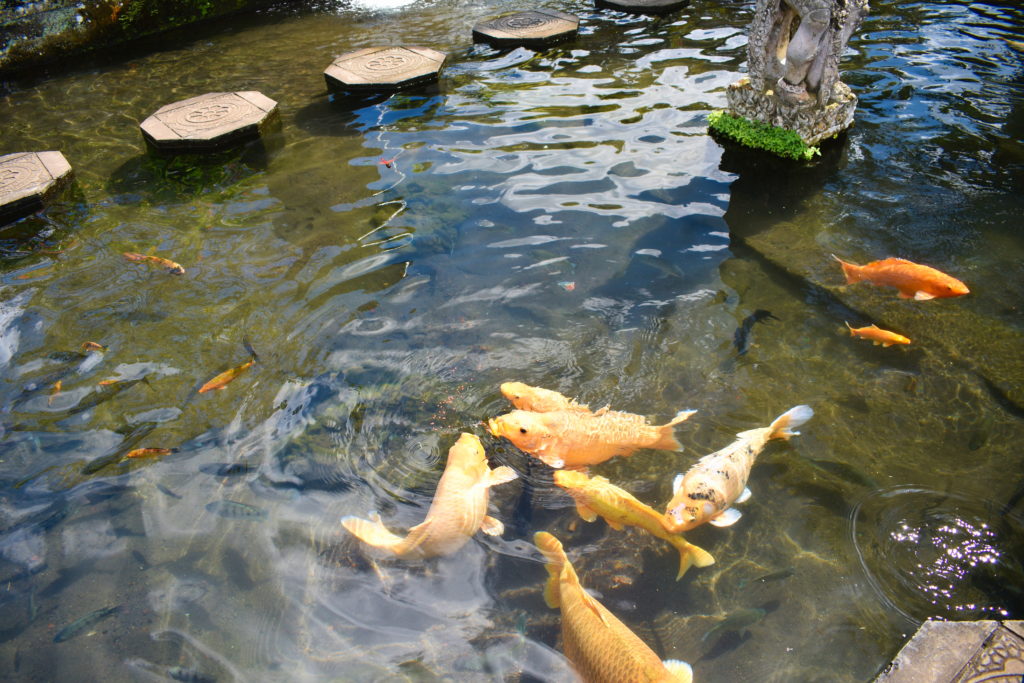 The Water Palace
Taman Ujung, also known as the Water Palace, was the last stop of our day trip from Candidasa.
The complex consists of various pools and buildings close to the shoreline.
The view from the highest point is breathtaking, but I have to admit that it was pretty challenging to climb all that stairs!
If you don't feel like climbing, you can just walk around the bridges and pathways that connect the ponds and will lead you to some quiet pagoda where you can recover from the heat.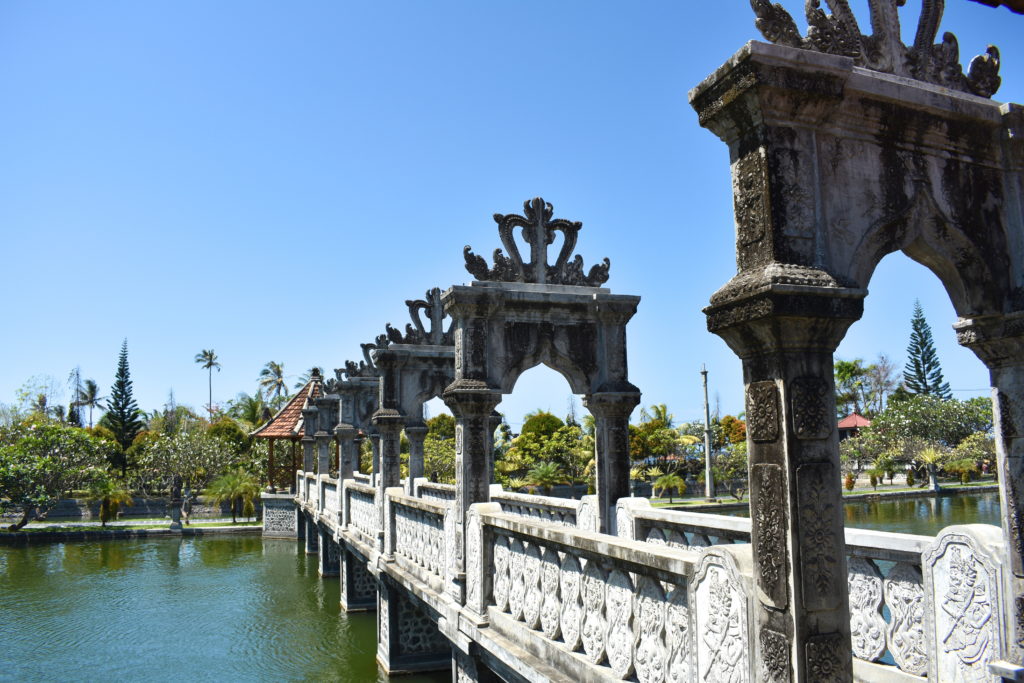 Prices
I usually prefer to travel using public transportation, but for this day trip from Candidasa it was totally necessary t hire a driver.
We checked various offers from local agencies and the hotel, and the best price that we had was 450.000 (30 euros) rupees for a 7-8 hour tour. I bet that if you are good at bargaining you can get a better price!
The palaces will have an entrance fee, in summer 2018 it was:
Tirta Gangga: 30.000 rupees (less than 2 euros)
Water Palace: 50.000 rupees (3 euros)
If you need more information on the driver that we choose feel free to write me!
And if you need help in organizing your trip check this out!
(Visited 811 times, 1 visits today)