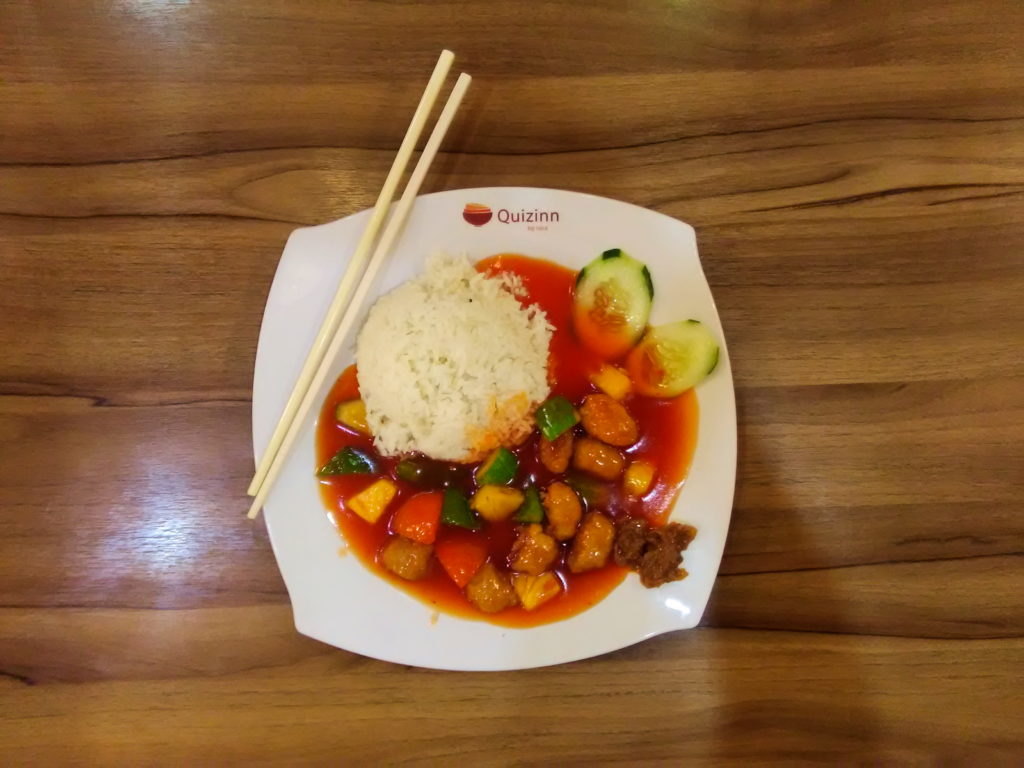 Kuala Lumpur is such a huge city that it's not difficult to find your perfect kind of food...the question is: can we find CHEAP vegan food there? The answer is yes!
To be honest I have to admit that the my first 2 days there were pretty complicated, as I didn't find the huge amount of accidentally vegan food that I'm used to have in other places like Thailand, most of all because I didn't want to pay western prices for that.
But now that I've experienced myself how to find the best local vegan food in Kuala Lumpur I can share my discoveries with you 🙂
I will give tips about 3 different areas, which are the ones that I likes best:
Sentral Station, Brikfields and Bukit Kewangan (close to the Masjid Jamek Mosque)
Sentral Station
We spend our first 3 days in this area because we knew we were moving a lot a being right in front of the station would save us huge amounts of time.
Our hotel (Zen Rooms) was right in a popular neighbourhood  filled with food stalls, but we didn't find anything vegan except for fruit (durian and jack-fruit most all, which was amazing).
One of the issues, I think, was a language barrier: as there is no symbol for vegetarian/vegan as in Thailand, it was not easy to explain what we wanted, despite having some sentences in Malay written on a paper.
So what we decided to do was eating inside the Station. On the top levels there is a I food court with a vegetarian restaurant which serves a great variety of vegan dishes, for more or less 2 euros.
The court is actually inside the mall that is part of the station.
We had rice, noodles, fake meat…
I really have to say that the taste was good, but afterwards it tasted a bit chemical...maybe the used some artificial flavoring instead of natural spices.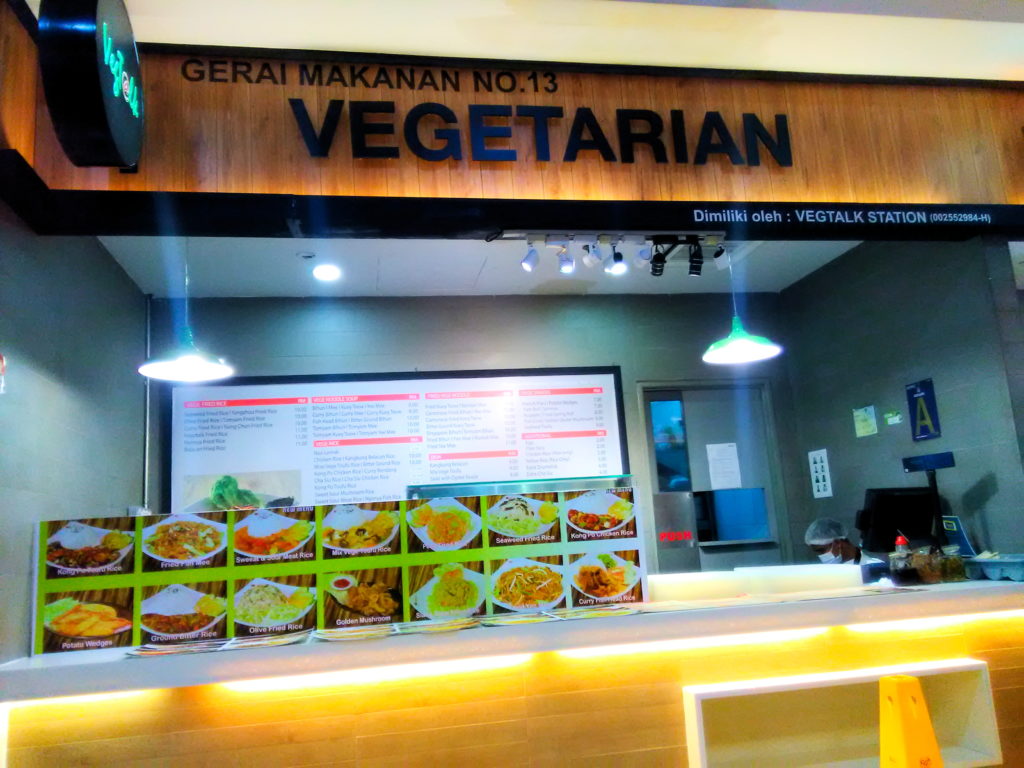 Brickfields
It's also known as little India, so it's not difficult to find vegetarian restaurants here.
Unfortunately, we only spent some hours here and not at lunch or dinner time, so I cannot recommend a place in particular, but I suggest you check out this web page where you can find pictures of the menus and reviews of many restaurants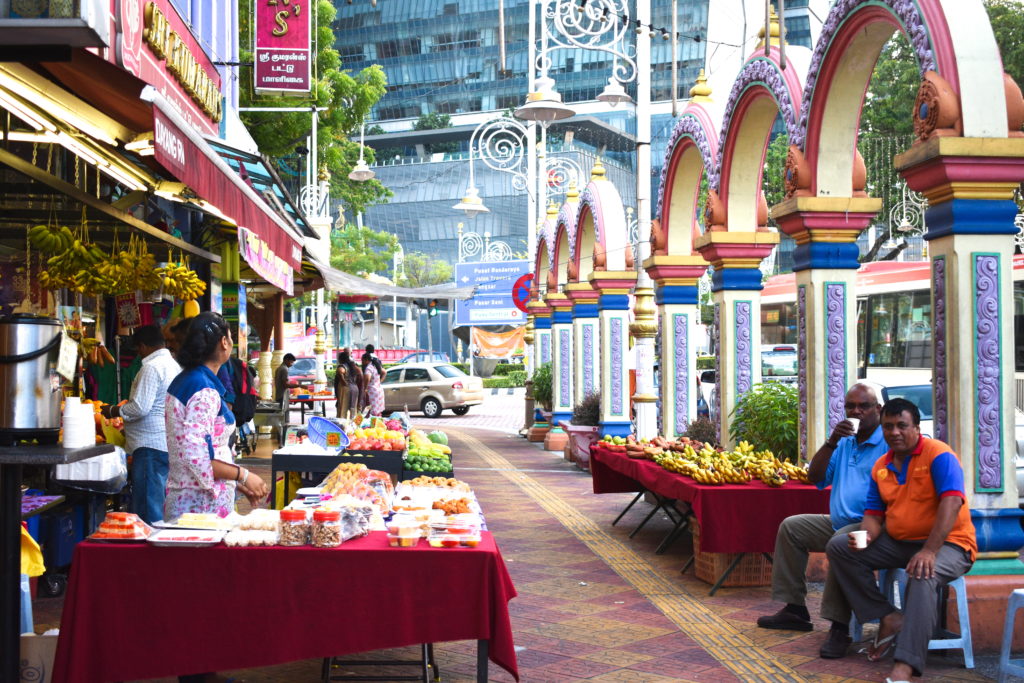 Bukit Kewangan
We spend the last days of our trip here and we loved it for many reasons!
First: you are at walking distance from the Petronas Towers;
Second: a free bus connects the area with Sentral Station and other tourist areas (Petronas, Malls…)
Third: it's so close to my favourite street for vegan food in Kuala Lumpur 🙂 and to the night market
The street is called Leboh Ampang and here you can find plenty of Indian vegetarian restaurants that serve almost only vegan food. Some are cheaper than others, but at lunch you will most probably find special menus in every one of them.
We tried one on the street, called Bakti Woodland, and of a few meters away, the Water Lily in Jalan Tun H S Lee
Bakti is the one that we loved best, and we ate there at least twice...their lunch menu includes and all you can eat option for 2.5 euros and believe me, you won't need dinner after that! The menu includes rice, bread and so many different sides, which change every day.
You won't regret eating here!
Water Lily: we wanted to try this place because it was recommended in many vegan pages: what we liked best was the atmosphere and the sweetness of the owners. The food is good but maybe a bit pricey for our tastes. We recommend it anyway.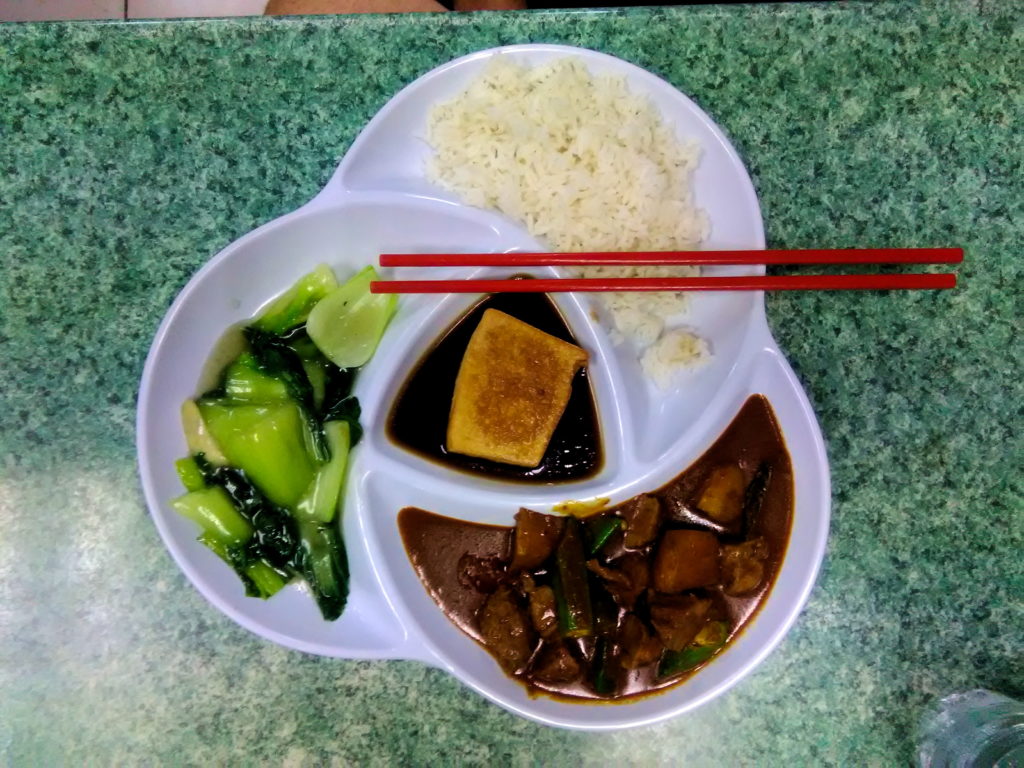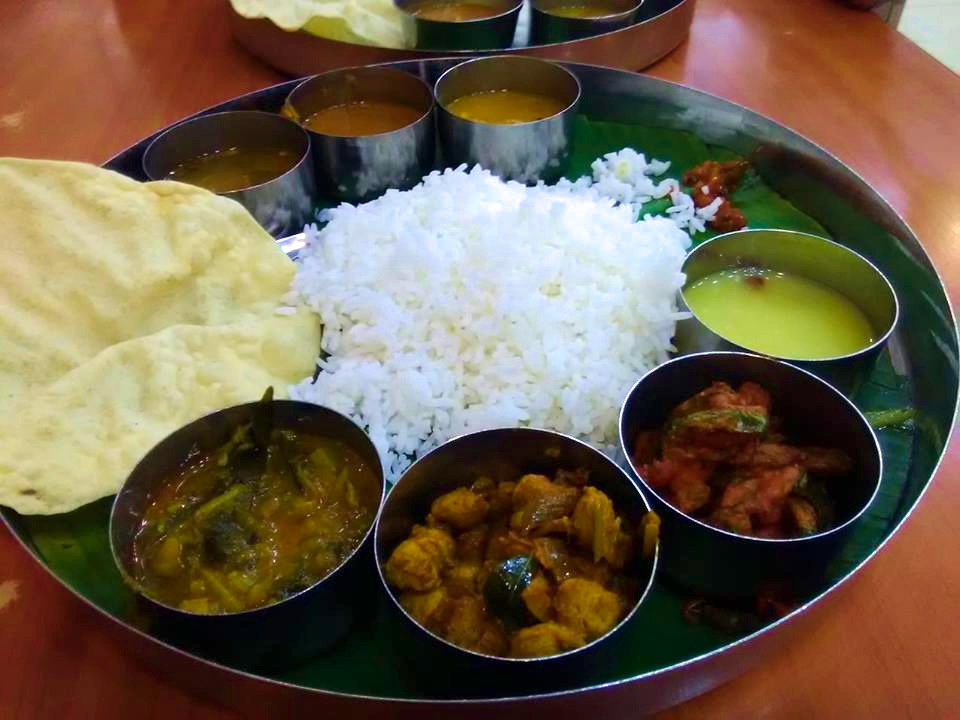 The night market
We spent these last days at the WP hotel, and we discovered we had a night market just down the street.
As far as the night market is concerned, we didn't manage to find vegan food there, but I think it was because when we went there many stalls were finishing their stock.
What we saw for sure were many fruit/smoothie stalls.
I hoped I could find some vegan sweets as described in Vegans in Malaysia web page but I honestly couldn't figure out which were the ones that I could eat!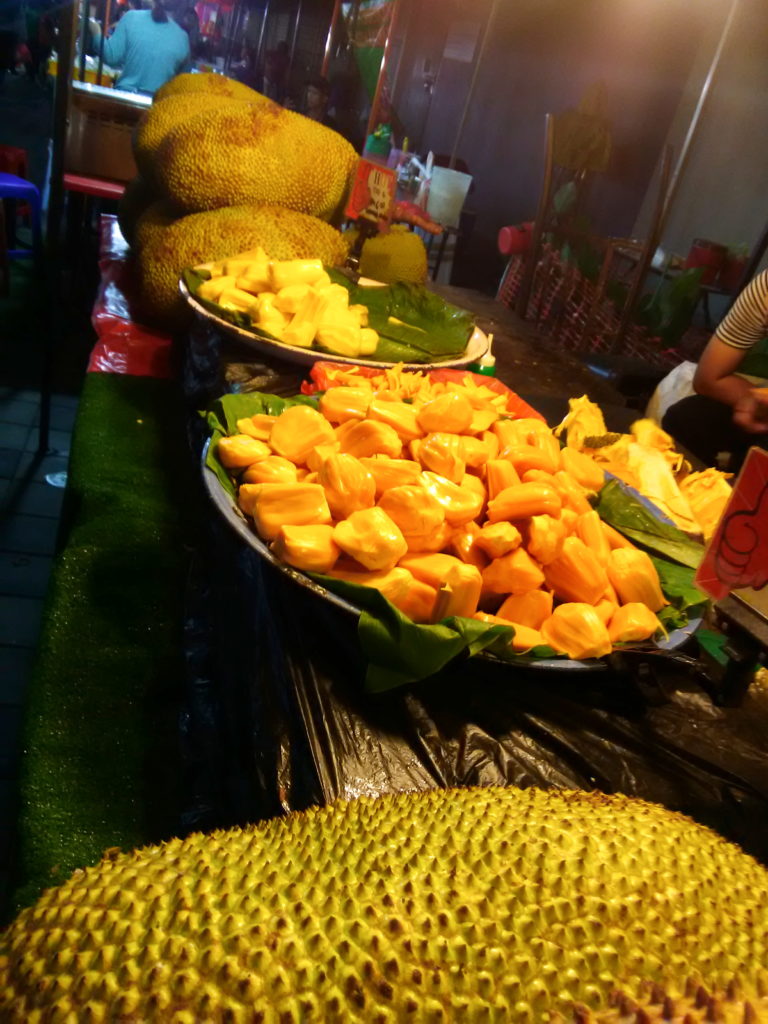 Vocabulary
These are some word that I learned from a vegan Malay friend, maybe you will need them 🙂
Tak Mahu = I don't want
Susu = milk
Yang Ini Ada Susu, Tak? = Does this have milk in it, or not?
Honey = Madu
Daging = Meat
Telur = Eggs
Ikan = Fish
Udang= SHRIMP PASTE
(Visited 412 times, 1 visits today)