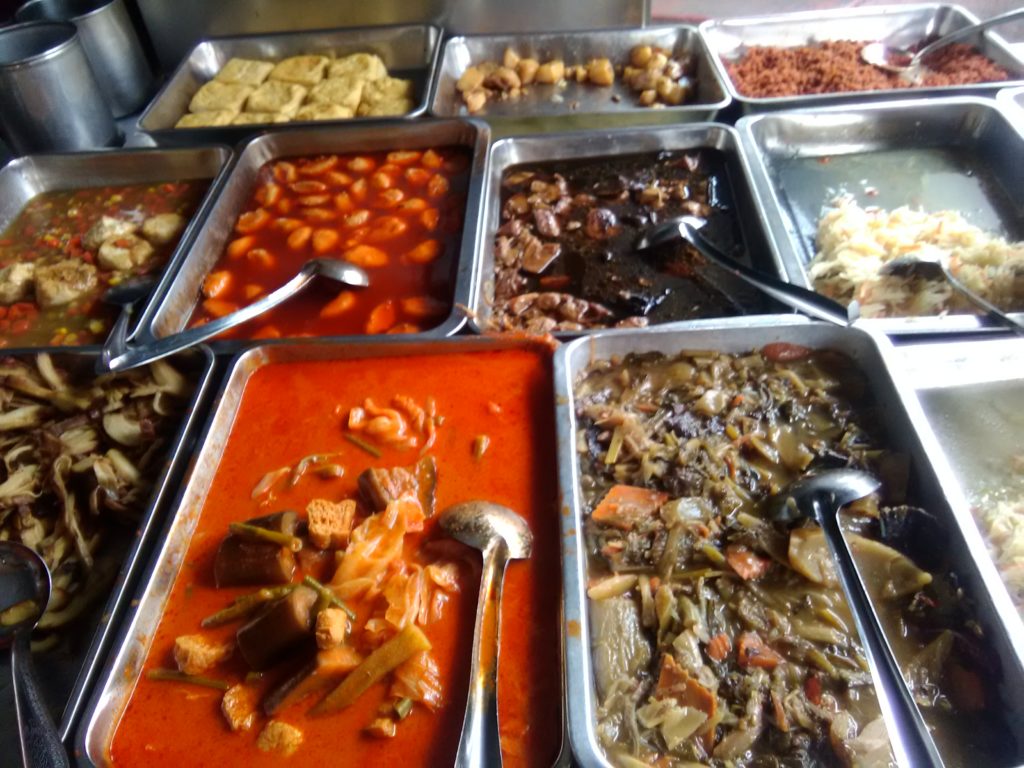 When I was planning my visit to Penang I read that its capital, George Town, is a paradise for vegans, and I wasn't disappointed.
Although you can find vegan options almost everywhere, I strongly recommend you to pay a visit to Kimberly Street (a few minutes away from the main station -Komtar-) to experience the most wonderful and cheap local vegan food.
Tien Zin Vegetarian Food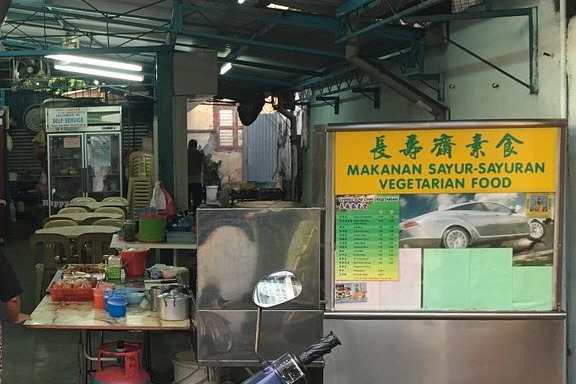 Our favourite spot in George Town: almost everything here is vegan, ask for the options with no milk (susu) and no eggs (telur) just to be sure.
The noodles here are great, but we recommend you take some plain rice and add whatever you want from the buffet, you will be charged according to the quantity I think… the average price is 1 or 2 euros… I never really understood the pricing, but everything is so cheap that I didn't bother too much.
The place is open from early in the morning until 2 pm, so if you want to find the largest selection of fake meat and fish, tofu and vegetables you'd better go around 12.00.
Location: Kimberly Street 243
Opening Hours: Mon-Tue 6:30am-2:00pm, Thu-Fri 6:30am-2:00pm, Sat 6:30am-1:00pm. 
Tip: look out for the a green flag with the word "vegetarian" on it.
Vegan noodles and more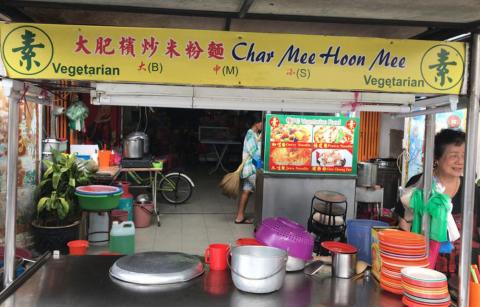 This one was our choice for dinner: a simple food stall offering vegetarian noodles; they have 3 different types of noodles, and one may contain eggs in its dough, so just ask which ones you can eat.
The price is only 3 ryngitt (0.7 euros)
If you fancy something different don't worry, just ask inside for other options
Location: Kimberly street 92d
Opening hours: late afternoon to night
Soy Curd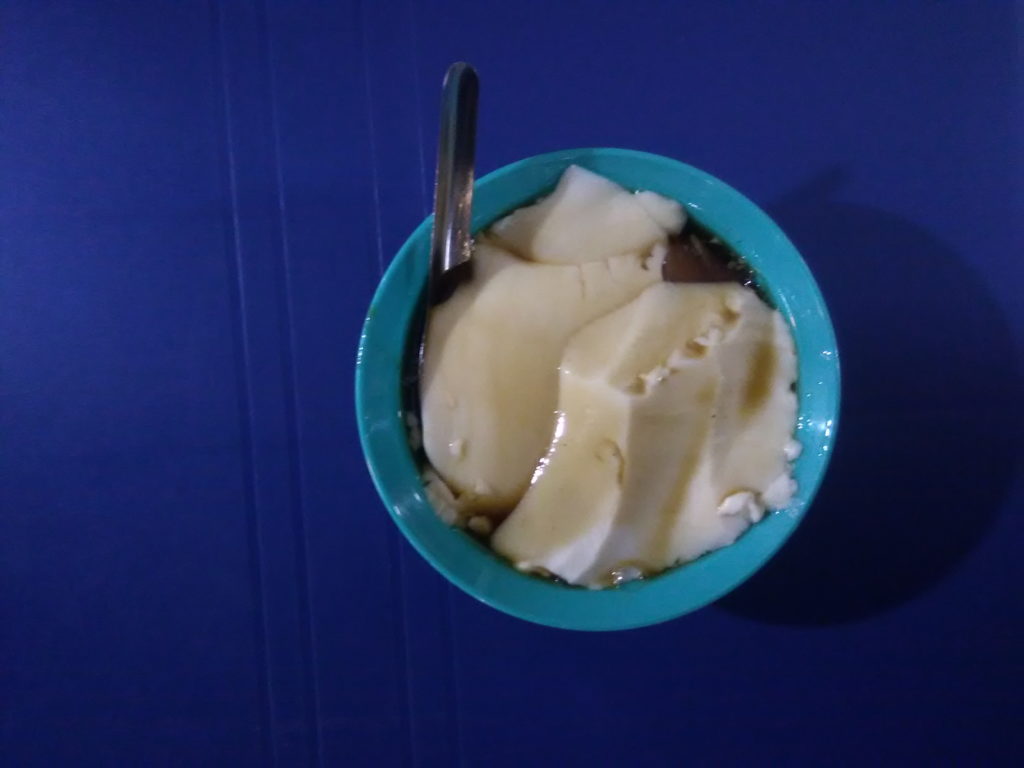 Our evening dessert: a few meters away from the noodles you will find this little soy milk cart; tthe sell soy milk ans soy curd with different toppings; we loved the ginger and brown sugar syrup.
The price is only 2.5 ryngits (0.6) euros.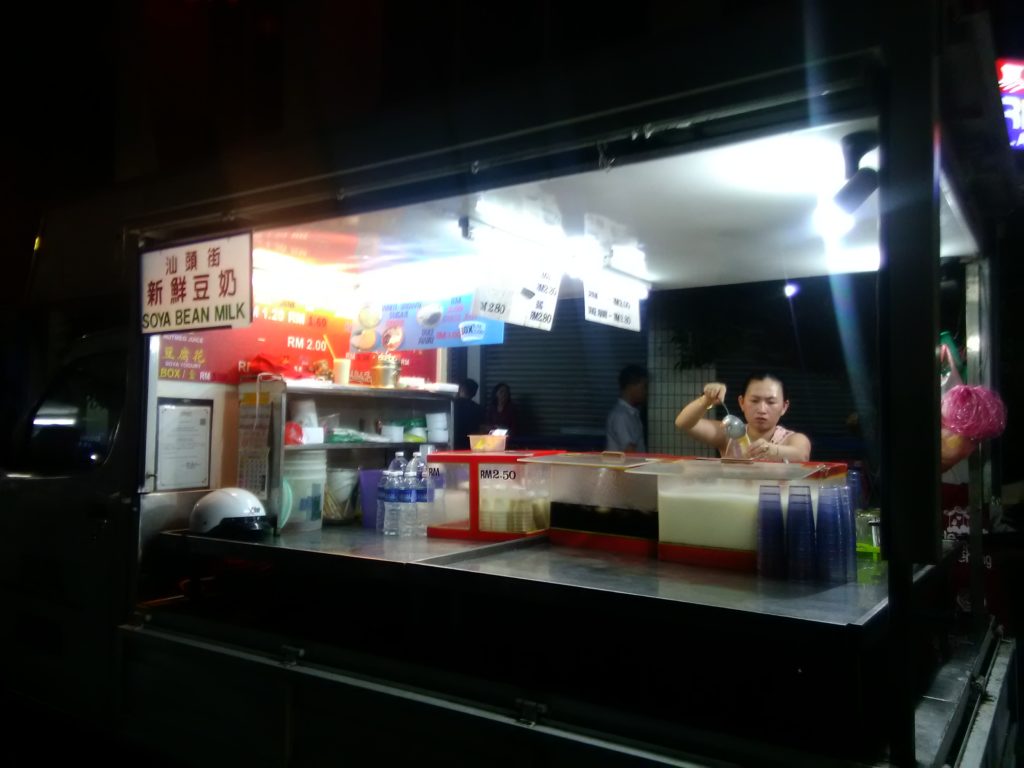 Location: corner between Kimberly street and Cintra street
Opening hours: late afternoon to night
(Visited 598 times, 1 visits today)