Thailand is one of the best places to eat vegan and cheap food, and Bangkok offers a huge variety of choices for every taste; this is my personal guide of the best vegan food in the city.
Chamlong restaurant, just outside Chatuchak Market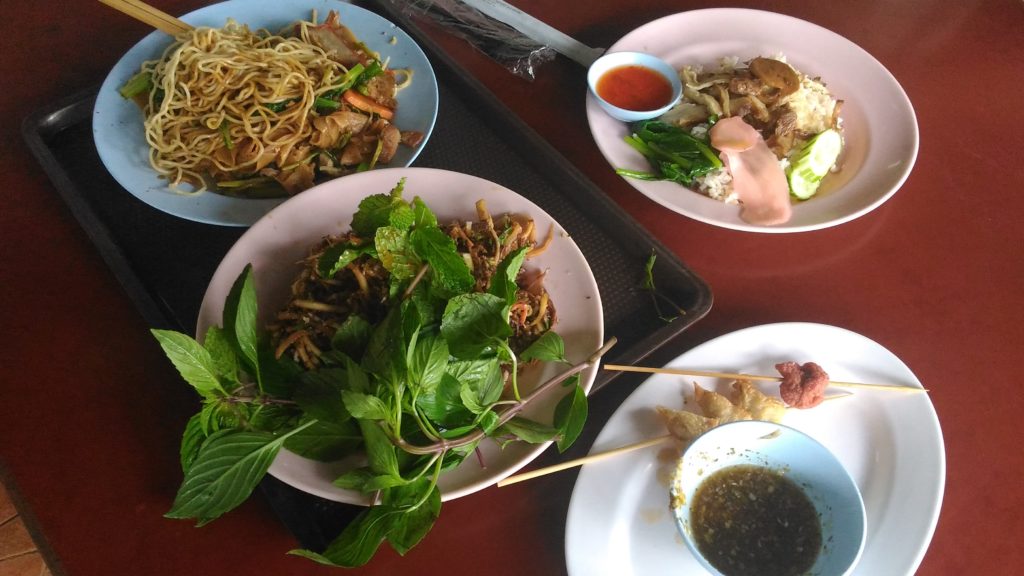 In my opinion this is the best place to eat vegan in Bangkok: it has different stalls and also vegan shop. You may read that this is a vegetarian place, but when I ate there everything was vegan; keep in mind that in Thailand many people use the word "vegetarian" for vegan, just ask to be sure but you'll have no issues.