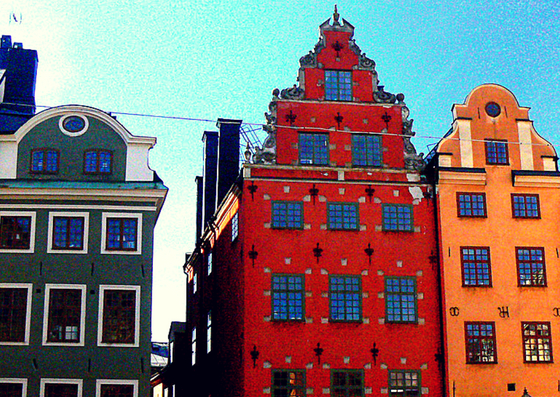 1) It can be less expensive than you may imagine
If you are planning a trip to Stockholm but you fear that it can be too expensive, do not worry! You can find so many different ways to enjoy the city without spending a cent 🙂
First of all, the city is pretty small and accessible, so you will almost never need to use a taxi or public transportation (even if the underground network is really worth a visit for its artwork).
We spent a week there and we took the bus only once to visit Hellas Garden's sauna just outside the city, and the rest of the time we enjoyed so many nice walks going from a neighborhood to another and discovering amazing spots.
But maybe the most unexpected advantage of a trip to Stockholm is the huge amount of free museums that it offers: some of them are free every day, and the others have a free day or afternoon. We usually don't spend so much time into museums, but believe me, when it's cold outside and you have a free exhibition at hand you don't miss it!
We had the opportunity to visit museums about history, Asia, the Middle Age, Modern Art, Egypt....
Just take a look at this page to have the complete list!
2) You'll find great vegan food
Even if you are travelling on a budget, you can still have a great food experience in Stockholm.
In the city you spot many vegan or vegetarian places, and even in supermarkets you will find everything you need, and you don't need to spend a fortune.
As we explain here, it's easy to have a wonderful meal for just 9.5 euros, and if you rent a place with a kitchen you will save so much money and time!
3) You can sleep on a boat
When I travel I always try to experience something new, and when I knew that in Stockholm many hotels and hostels are actually boats, I didn't think twice!
We chose this one because we strongly wanted a place with a kitchen, but there are many other options nearby and they all look amazing.
Here's my experience <3, enjoy!
PS: This post may contain affiliate links, which means that I may receive a small commission if you make a purchase or a reservation using my links, but you won't pay a penny more! These commissions will help help me keep the blog on 🙂
(Visited 114 times, 1 visits today)