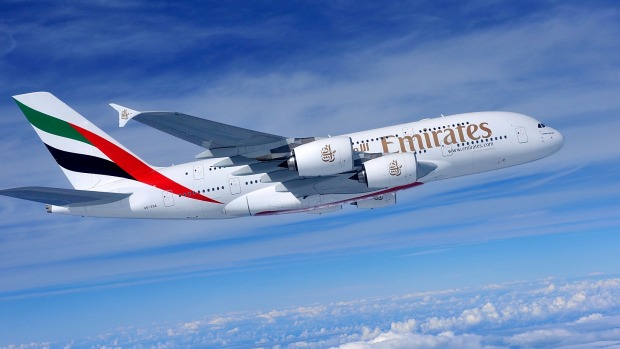 When I booked my flight for Sri Lanka I was so thrilled! I had heard that vegan food on Emirates is one of the best infight meals in the world...
With this post I'm going to explain why I was a bit disappointed 🙁
Vegan food on Emirates
I travelled with Emirates from Venice to Sri Lanka, with a stopover in Dubai.
I suppose they call this flights "mid-range", and maybe that is the reason why both comfort and food were not great during the flight.
As usual, me and my husband booked two different kinds of meal: VGML (western vegan) and VJML (jain vegan); in both cases food quality was average or below...
I was told that food quality  on board may depend on the country of origin of the meals, and my case the was part was the flight from Venice to Dubai: we had a vegan and gluten free bread that tasted and sounded like polystyrene, and the rest of the food was pretty plain.
Here on this pics you can see what we got during the flights: mostly rice with veggies.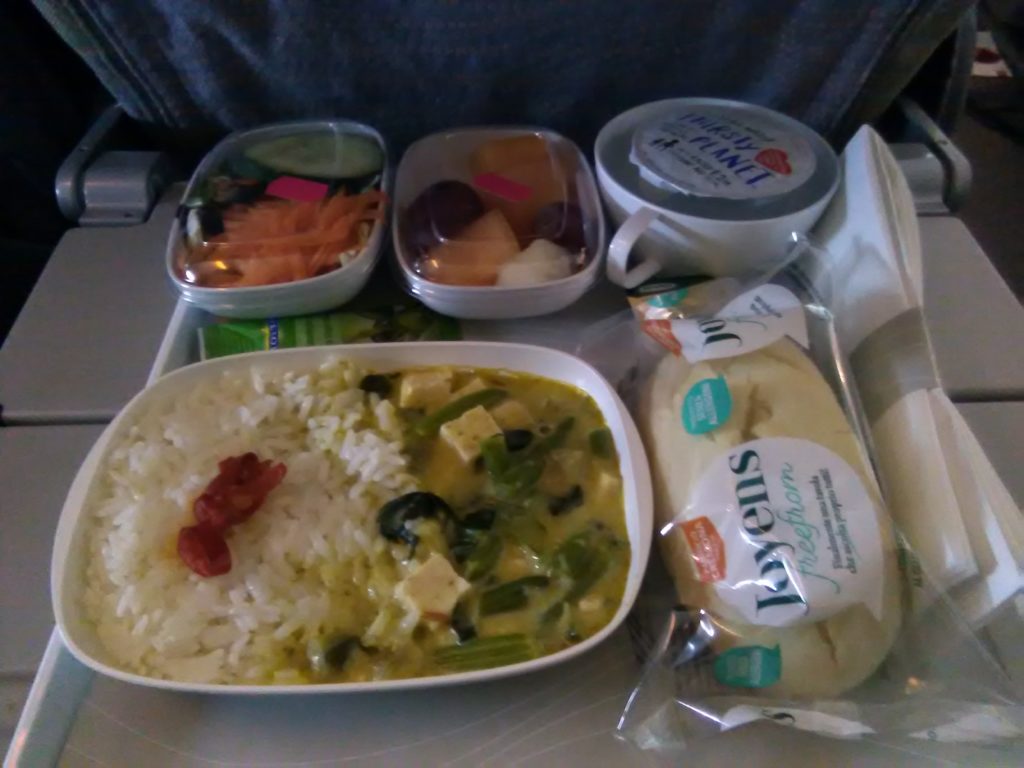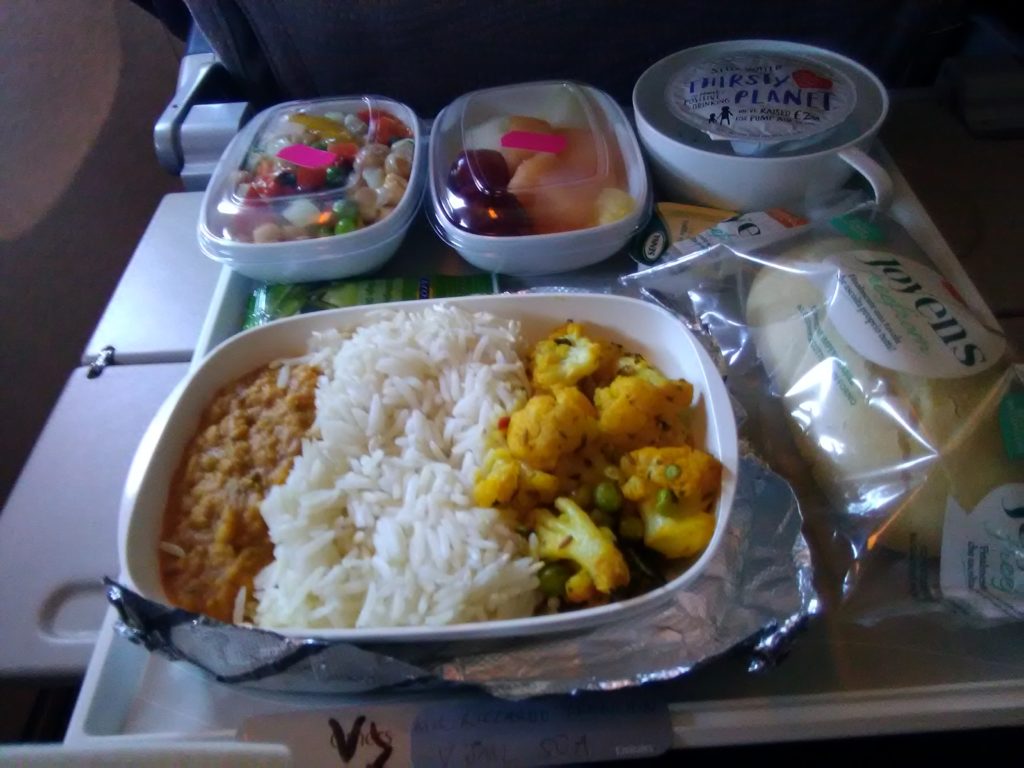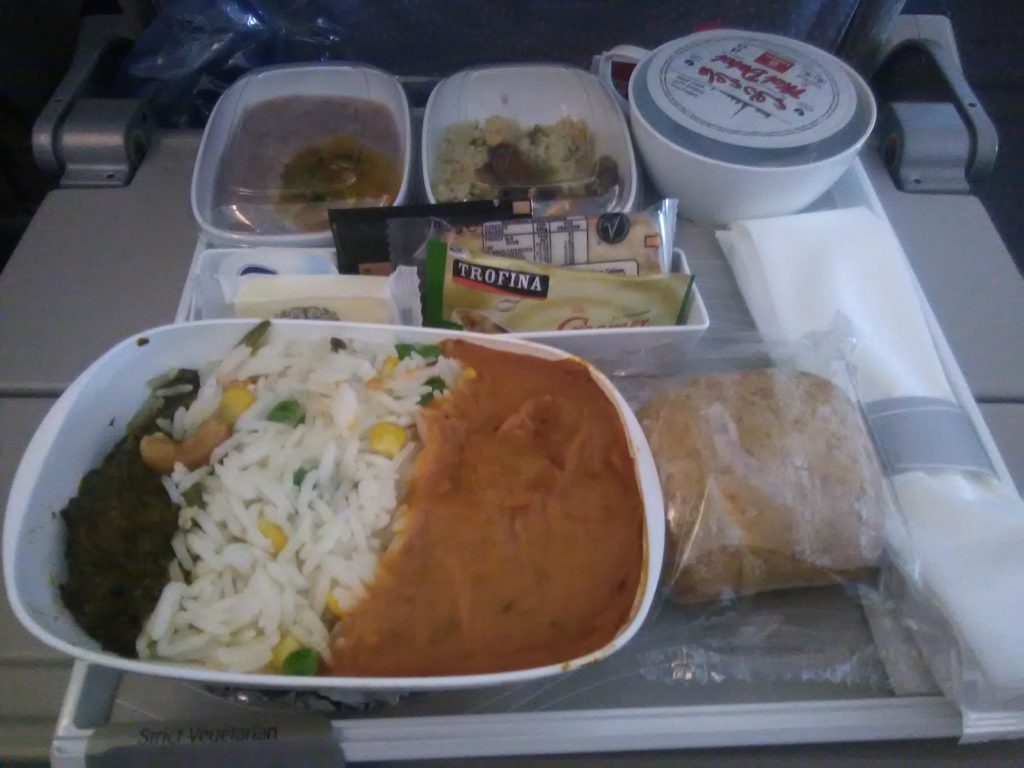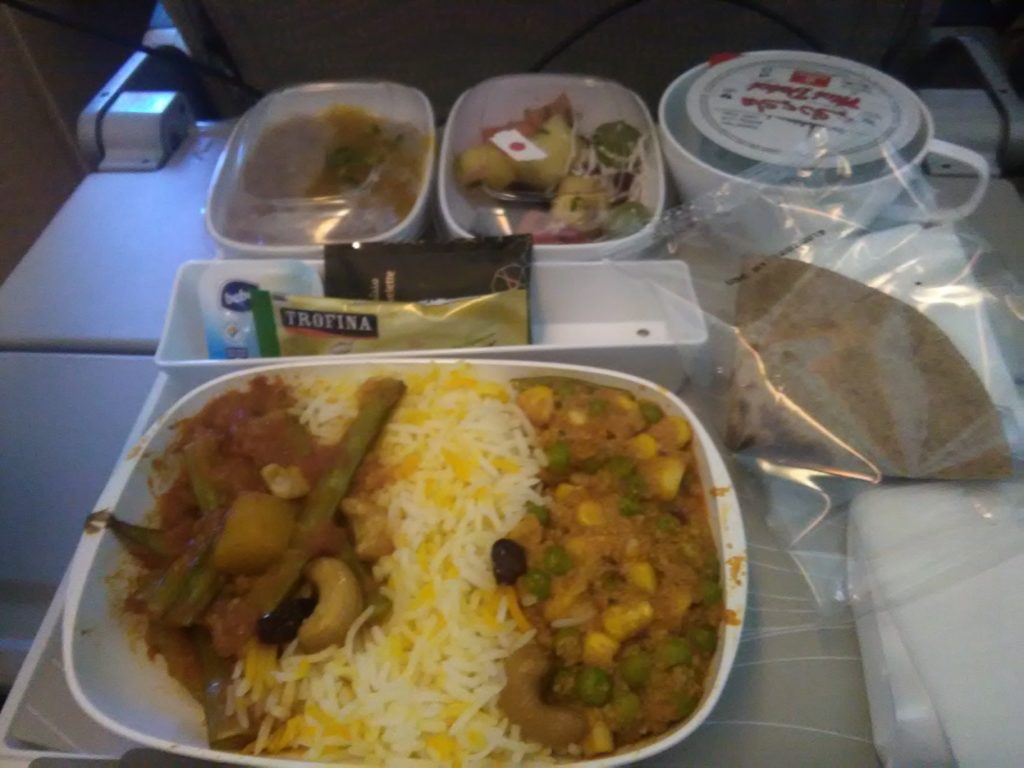 How to order you vegan food on Emirates
Ordering our vegan meal was really simple: you can follow the link on you confirmation email, or go the "manage my booking" page on the Emirates website.
If you don't know which one to choose follow this guide 🙂
Comfort on board
That is another point that disappointed me...
I have some friends that traveled from Venice to Australia with Emirates and were totally satisfied both with food and comfort, they actually told me that it was the best flight experience of their life!
Well, I have to say that my experience was totally different.
I understand that my flights may be considered mid-range, but sits were really uncomfortable. Maybe they can be ok for a 2 hour flight, but they are not ok at all if you have to sit for 5-7 hours and you are supposed to sleep.
Moreover, on other airlines (like Turkish or Qatar) we where given some useful products like a lip balm, or slippers.... while this time we had nothing but horrible headphones.
Overall experience
Considering both food and comfort, I can only say that I will use Emirates again in the future if I can find a really good offer, but without expecting much from them.
(Visited 14,582 times, 6 visits today)