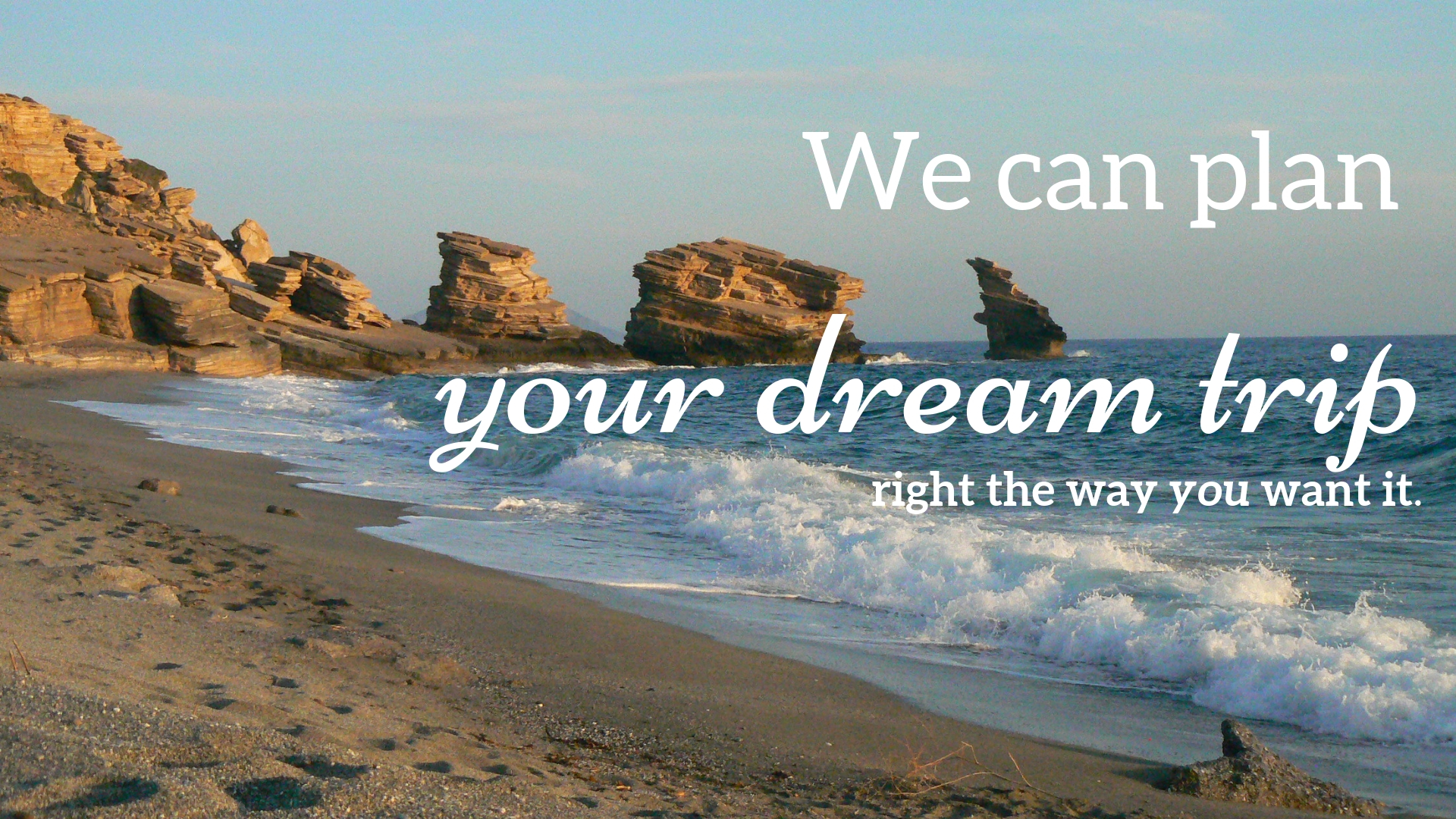 Before we start…read this 🙂
The first time me and Riccardo met, we started to speak about travelling right away.
We had travelled before meeting each other, most of all with tours or flights bought in agencies.
The second time we met we started planning our first trip together: we decided we would visit Japan and organize everything by ourselves.
We felt that we wanted something more from our trips: follow what others had planned for us wasn't enough!
And so the adventure began... that was the starting point of many years of travelling, of researches, of learning tricks on flight booking, hotels, ethical activities, apps, and most of all....food!
But travelling is more than that for us: it's a lifestyle. When we are at home we are always thinking about our next destinations, and trying to share with others our past ones.
How we work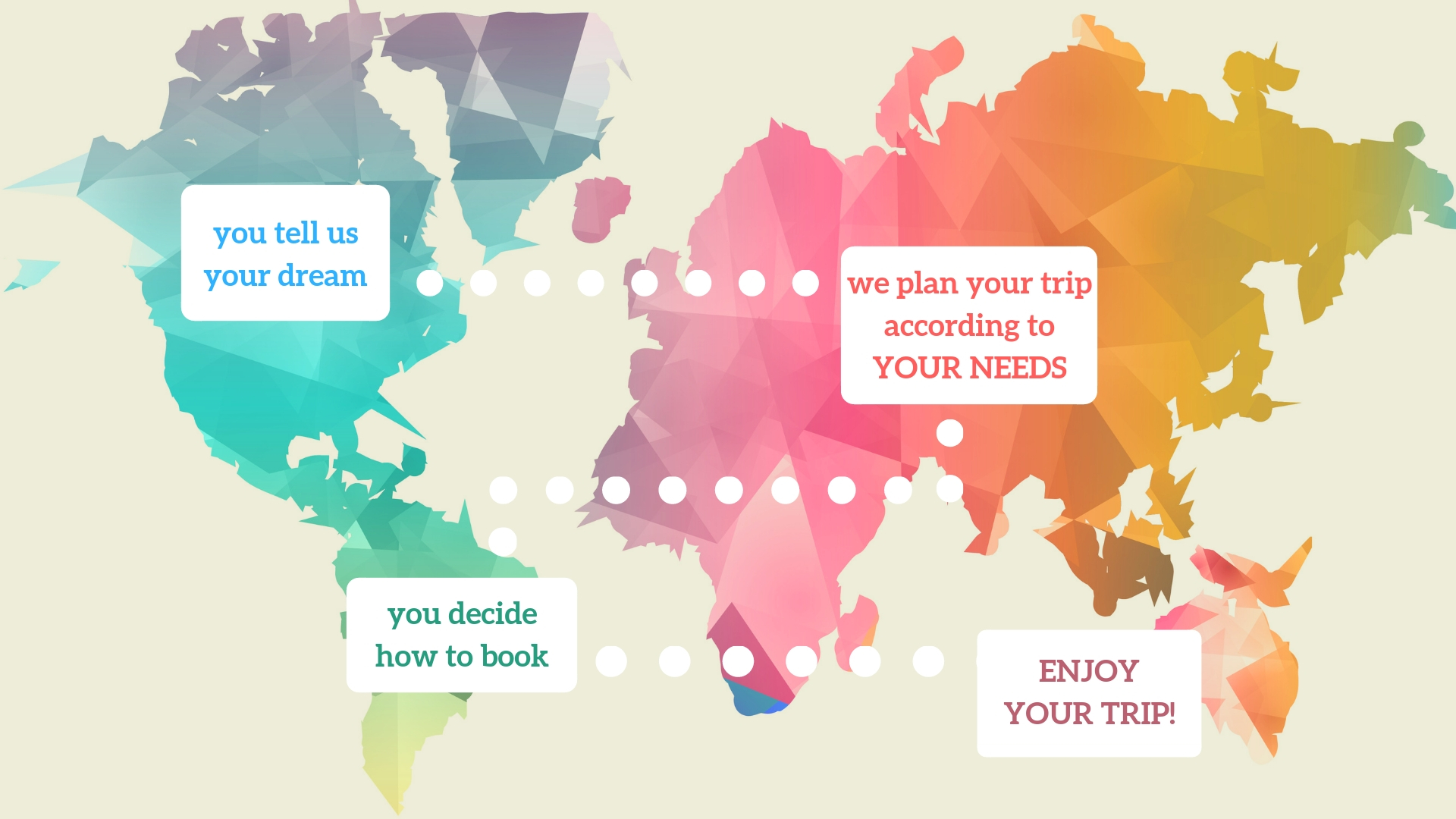 ---
1) Write us an e-mail (info@myvegantrips.cloud) to let us know about your destination, budget, the purpose of your trip, number of people involved, time of the year...
2) We will have a FREE introductory chat on Skype so that you can get to know us
3) We plan your trip according to the package that you choose
4) You revise the plan and we can make the changes that you may need
5) We give you all the information you need to make the reservations; if you think this can be too complicated do not worry! We can do it together through Skype
6) That's it! You are ready to fly 🙂
---
OUR PRICES: SIMPLE AND EASY, TWO PACKAGES TO FIT ALL YOUR NEEDS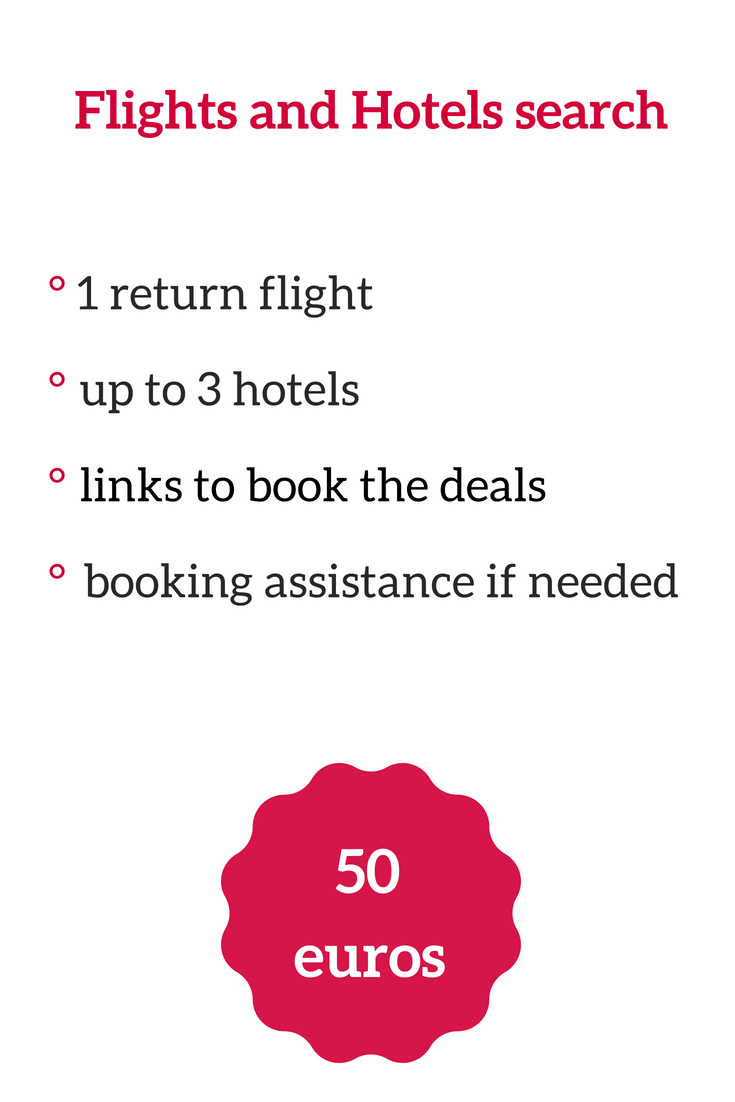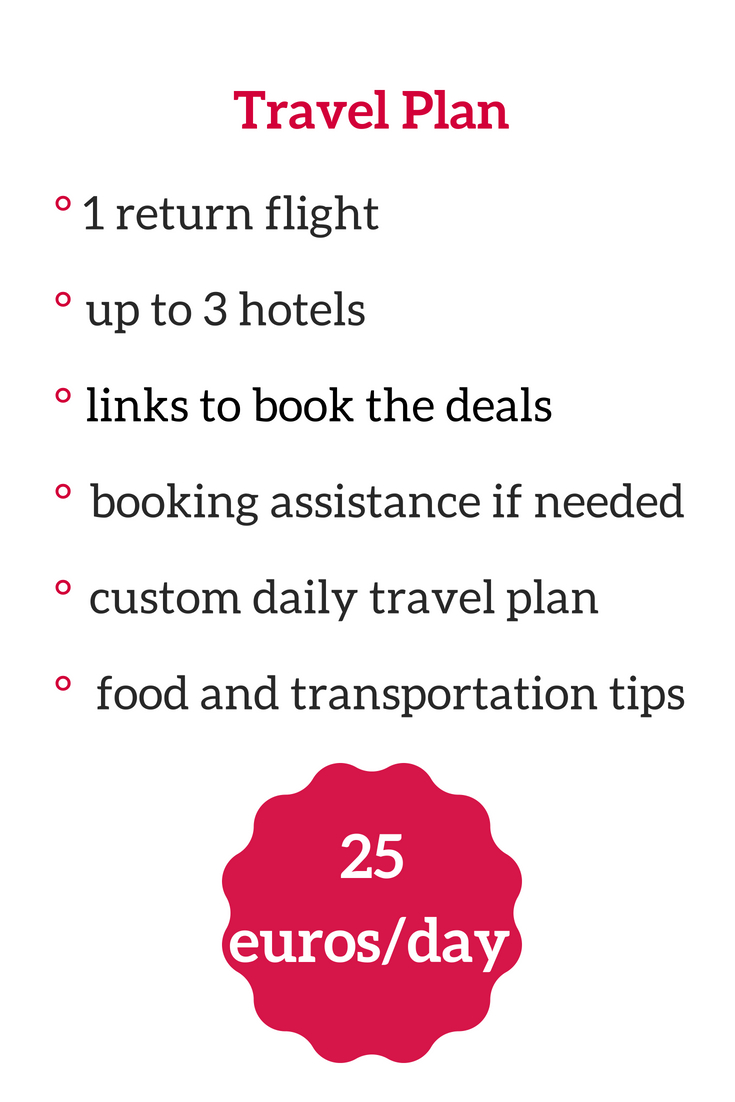 Payments
An initial deposit of half the price will be payable following the first meeting or discussion
The rest will be paid the moment we deliver your trip.
Please note: fees are are non-refundable
(Visited 588 times, 1 visits today)