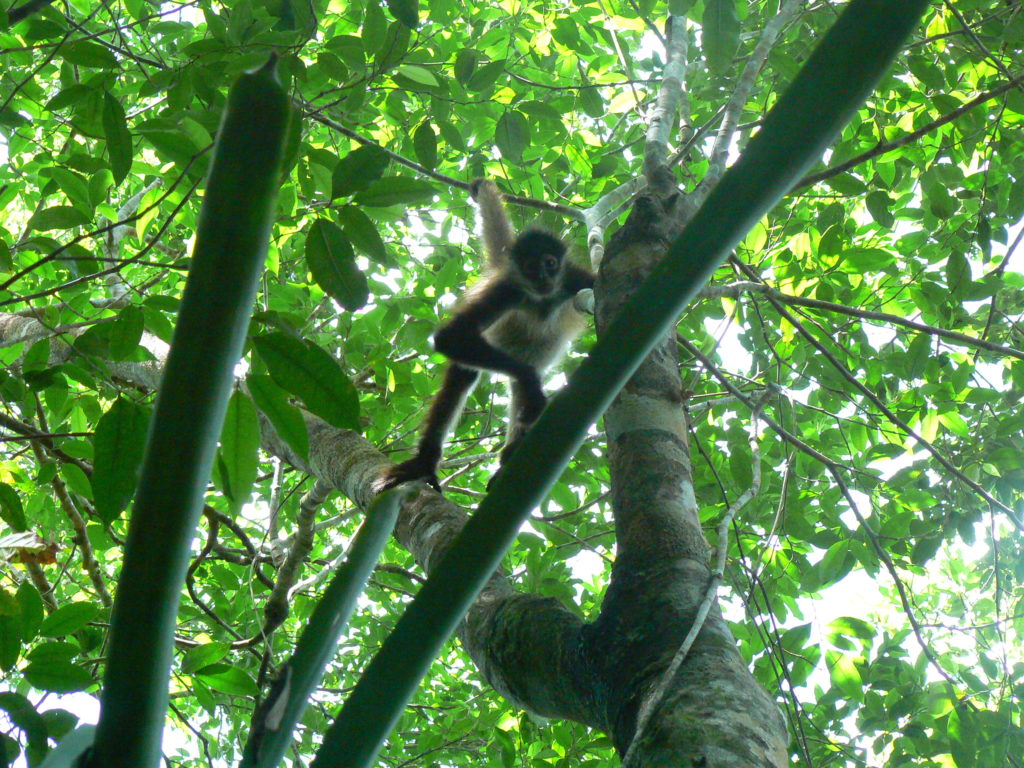 Punta Laguna is a natural reserve located a few miles away from the small city of Cobá (México), dedicated to the preservation of the spider monkey and managed by a mayan community; actually I can say that visiting this place is an ethical choice not only because of their attention to nature, but also because you are supporting a local community and not one of the big multinational enterprises that are taking over the area.  
Once you get there you will have the opportunity to choose which kind of activities you want to realize, and in case you want a guide (I strongly recommend that) they will try to give you someone that speaks you language, if available. As I travel on a budget I usually don't ask for complete packages, but in this case it was really worthy! With 500 pesos per person (25 euros in August 2017) I had a guide that helped us seeing the monkeys, a ride by boat to the zip line, a visit the underground cenote and plenty of time to swim in the lagoon.
Whichever your choice, your visit will start with a mayan ceremony to ask the Gods the permission to enter the place; to be honest I expected a fake and cheap simulation, one of that performances frequently made up for tourist everywhere in the world... luckily I was wrong and the shaman was able to involve us the spirit of their tradition. If you are a vegan, as I am, there's only one point you should consider with care: during the ceremony you will be asked to drink a wine made out of honey; I honestly didn't think it was the right moment or time to discuss on veganism, so I just put the cup on my lips and passed it on to the next person.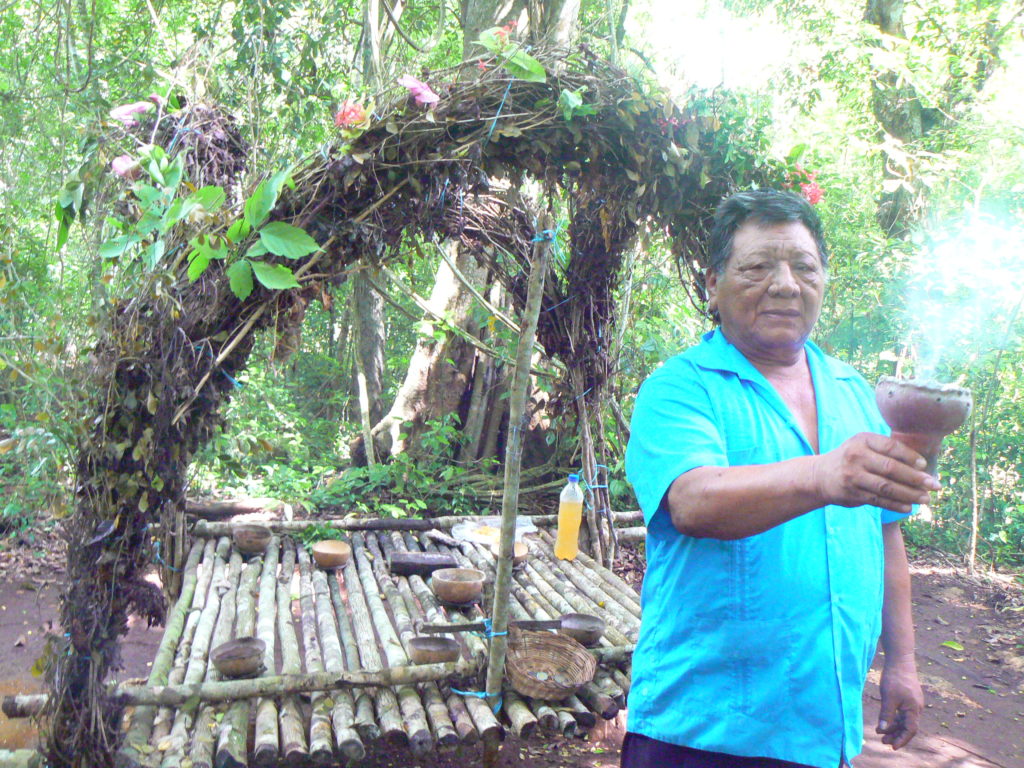 Activities
The first activity after the ceremony will be a wonderful walk in the jungle so that you can have the opportunity to spot birds, local animals and, most of all, the monkeys! They are roaming free so the guide will be really necessary to find them: there are various families of spider monkeys (I had the opportunity to see the babies and they were sooo cute!) and one of howler monkeys.
After that you will take a small boat that will give you a ride through the lagoon and take you to the zip line; I liked the experience but what I really enjoyed was the following step: the descent into the cenote! It's a clear water pool, and most interesting thing is that it was used as a cemetery, so if you have diving equipment you can see the skulls of the people buried there in ancient times.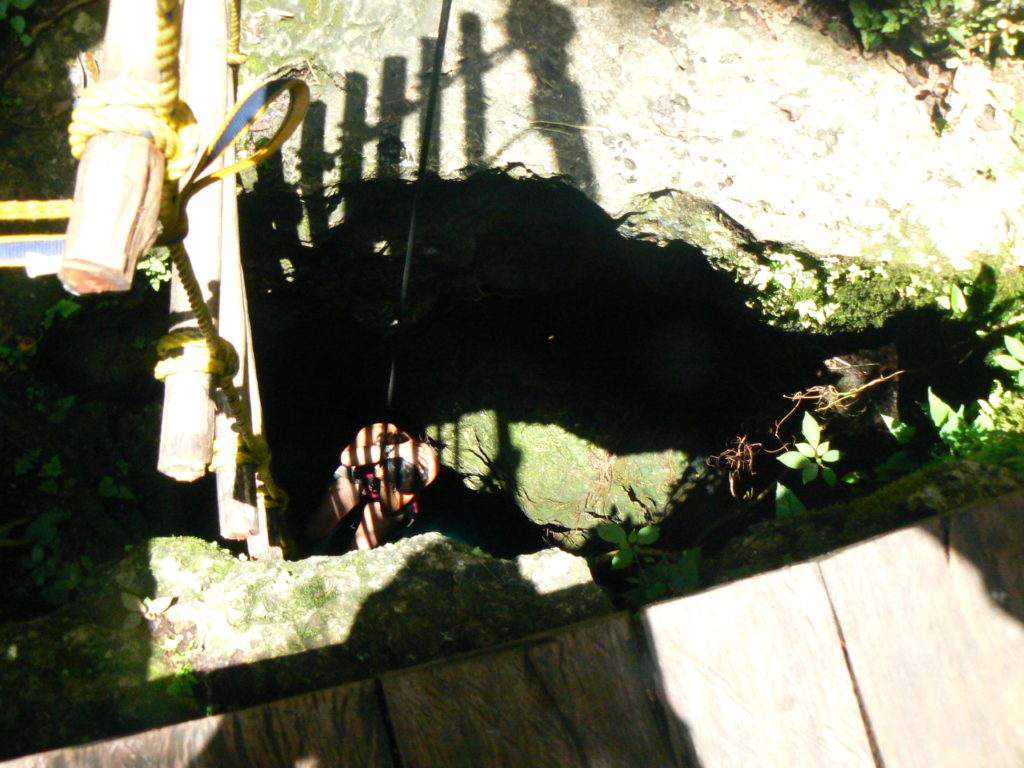 After you have done all this...you'll just have time to spend in the lagoon, swim in its clear and warm water, relax under a tree and enjoy yourself. If you stand still in the water you may be lucky enough to be approached by dozens of little fishes that will bite you gently, it's a free "fish spa" without animal abuse!
Punta Laguna really offers you everything you need!
If you think you're getting hungry you'll have to bring your own food with you as there are no bars or restaurants there.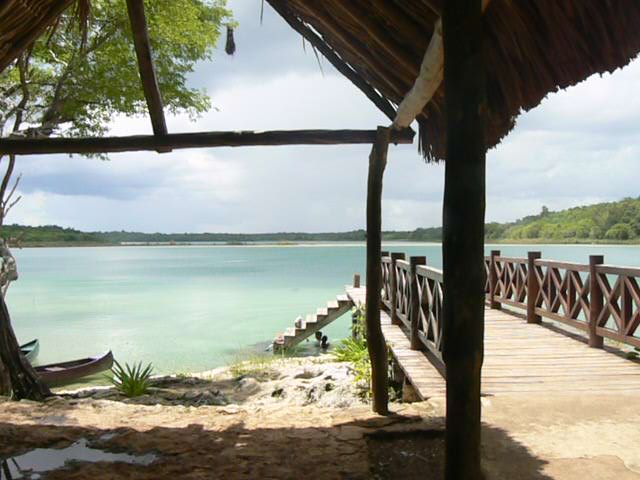 How to get there
I'm a huge fan of public transportation whenever it's available...but this isn't the case!
The best way to get to Punta Laguna is to plan a 2 or 3 days visit to Cobá so that you can also see its ruins, and simply take a cab to get to the lagoon. I read somewhere that there are colectivos o combis that can take there, but I honestly didn't find any. The taxi ride cost 600 pesos (30 euros) round trip.
If you don't want to take a cab you can rent a bike, but it's quite a ride in my opinion.
Pricing
Pricing varies on the activities you want to realize, the full tour costs 500 pesos (25 euros) per person  for groups of 5 people or more, otherwise it's 600 pesos.
Contacts
You can easily get in touch with Punta Laguna through their facebook page, Jesus will answer you as soon as possibile, just click here
(Visited 536 times, 1 visits today)