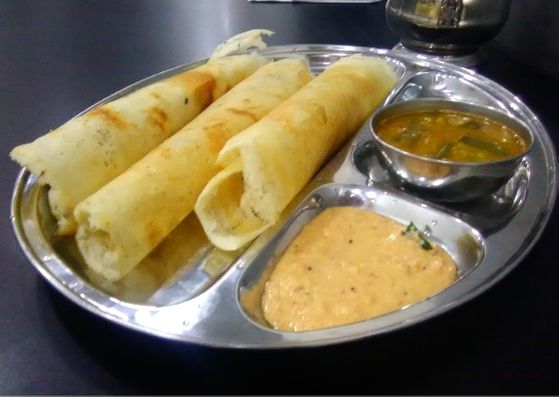 Kandy is on the most visited cities in Sri Lanka: it is a perfect starting point to the some of the major tourist sites of the island.
Fron here you can visit Dambulla and Sigirya, the temples of Matale and take the blue train to Ella.
The city in itself  is not that charming I have to say: the traffic is heavy, the buildings actually need some reformations and moving around can be quite a mess! Of course there a a cupole of things worth a visit, like the Tooth Temple, the giant Buddha on the hill and a small cave temple outside town.
But what will make want to stay and never leave is the variety and quality of vegan food in Kandy!
It was the best we tasted in all our trip to Sri Lanka, and also the cheapest 🙂