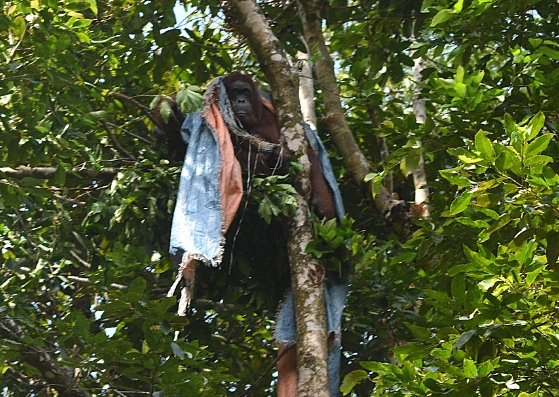 During my trip to Borneo I wanted to visit 3 different types of national parks and reserves to learn more about the Government's plans for wildlife conservation.
After Bako Nationl Park, a place where animals roam free, I decided to visit Semenggoh Nature Reserve and, in the end, Matang.
Semengooh is located just a short drive from Kuching and its famous for it's program of orangutans rehabilitation, as a matter of fact, its main attraction is its Wildlife Center, where endangered species, once kept illegally as pets, are trained on how to fend for themselves before being released into the forest.
This kind of centers are of vital importance for these animals: the orangutan is an endangered species and is totally protected by law in Malaysia, Indonesia and internationally. Today, there are an estimated 20-27,000 orangutans left in the wild (perhaps 20,000 or so in Borneo and the rest in Sumatra).
Deforestation, human depredation of their habitat, indiscriminate hunting and the live animal trade are  all factors that have contributed to a decline in their numbers.