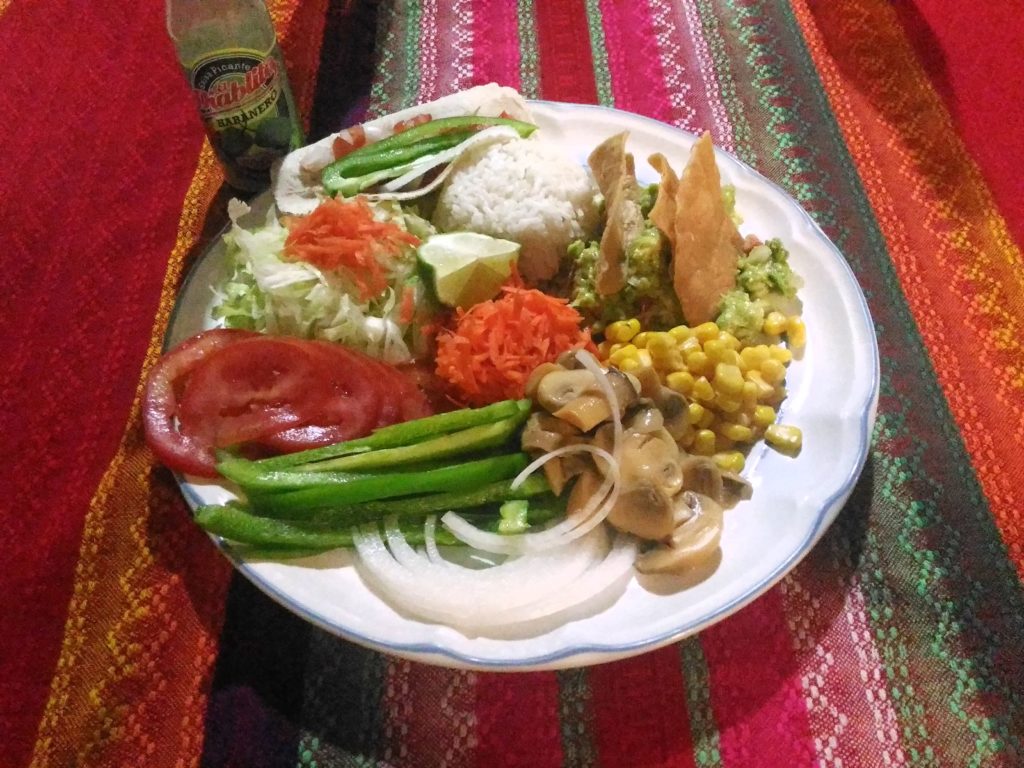 Eating out
Most of the times eating out is not my first choice when I travel, and that was particularly true in the Yucatán Peninsula, where I spent 5 weeks, due to the lack of vegan food.
From what I experienced I have to say that veganism is not widespread and typical dishes are mostly made of (or with) animal products; even if you want to eat something apparently vegan like rice with beans you may discover that they may contain lard.

There are two cheap things that you can find without going to a legit (and maybe expensive) vegan restaurant, and they are rice with vegetables and guacamole, and tacos with vegetables and guacamole… I really enjoyed them the first times, but I have to admit I got  fed up quite soon and I really appreciated having booked accommodations with a kitchen.
Even if I was traveling on a budget I decided that I wanted to try some of the vegan restaurants suggested on happy cow, and here's my experience:
Eating vegan in Cobá
Cobá is a really small village close to Tulum and it's really worth a visit for its archeologal site and, most of, for the natural reserve of Punta Laguna.
I spend 3 days there and this time my accommodation didn't have a kitchen, so I had dinner at the restaurant Chile Picante; thay have vegetarian dishes on the menu which are easily vaganizable, the staff is really friendly about that.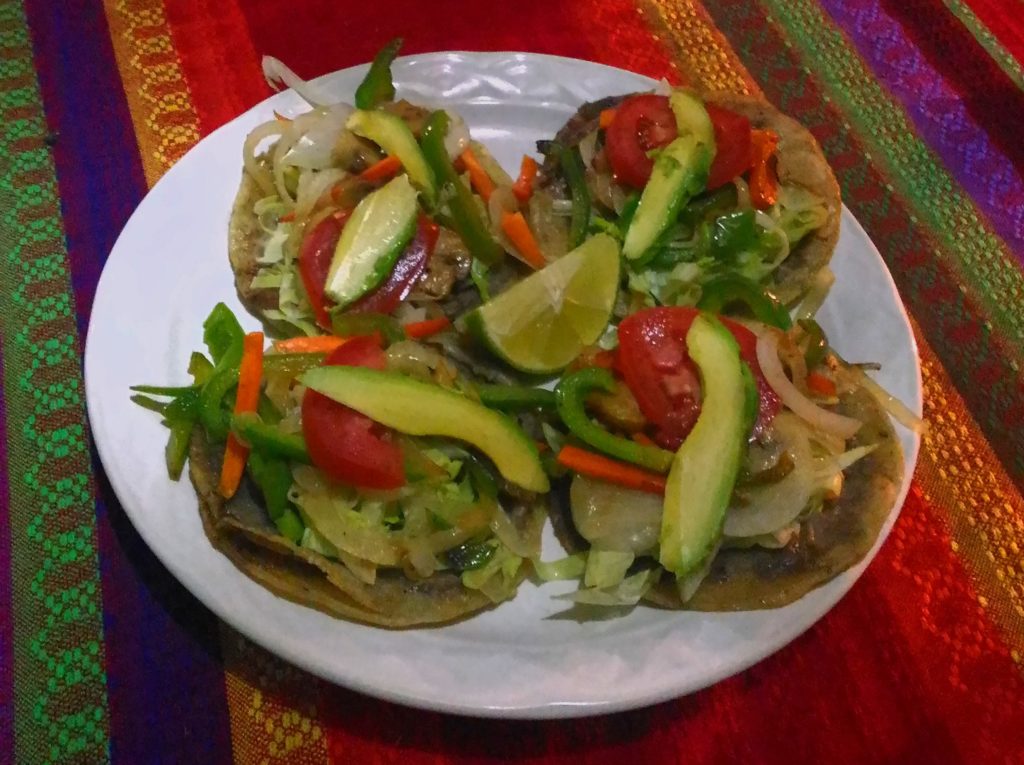 Eating vegan in Tulum
As you can see on the web page of happy cow Tulum has plenty of vegan restaurants, I choose to try CoConamor, which is located on the main road to the beach.
I found this place extremely comfortable and well decorated, their choice of vegan food is huge: you have sandwiches, bowls, natural juices, sweets... Prices are european, I remember I spent 120 pesos (6 euros) for a vegan hot dog.
They also have a natural shop inside where you can buy food and household products.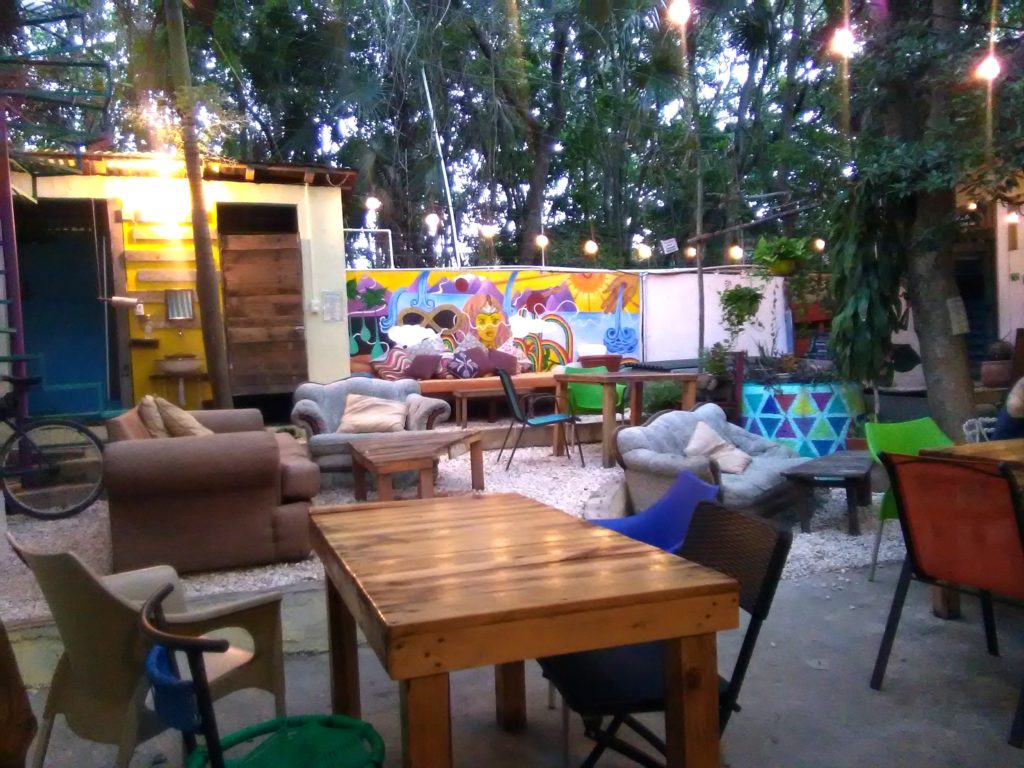 Eating vegan in Valladolid
On happy cow you can find the few vegan places in Valladolid; I personally tried La Casa Natural, a nice place just outside the city center. They offer a selection of vegan dishes ranging from sandwiches, salads, rice...and a lot of juices.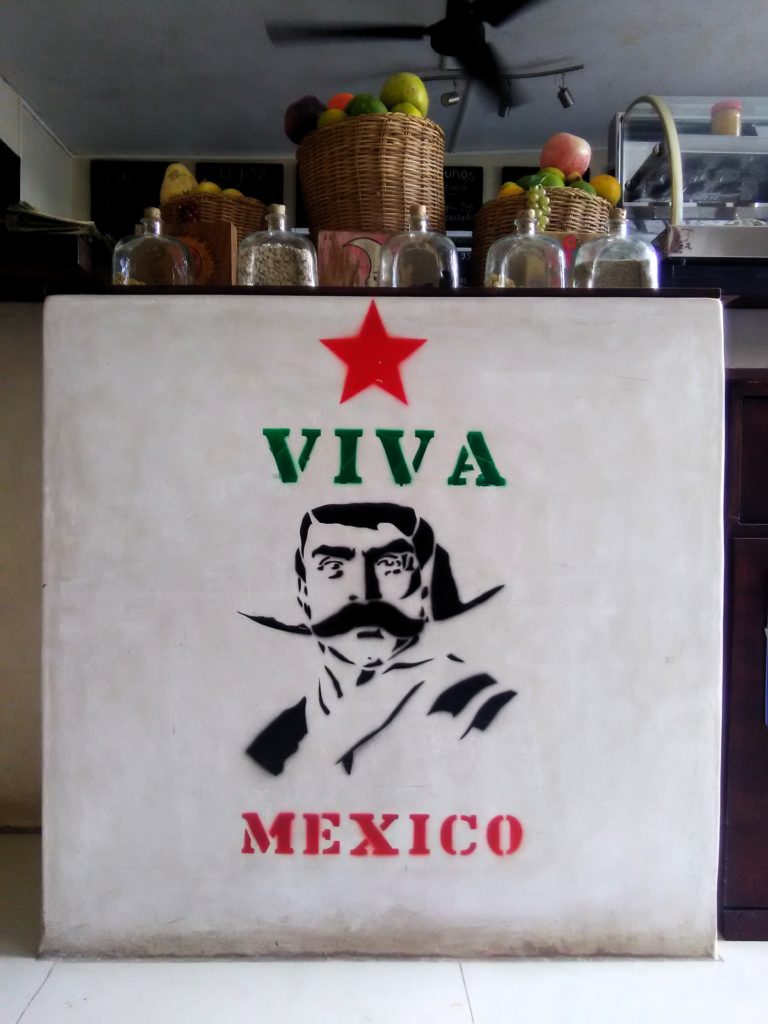 (Visited 70 times, 1 visits today)