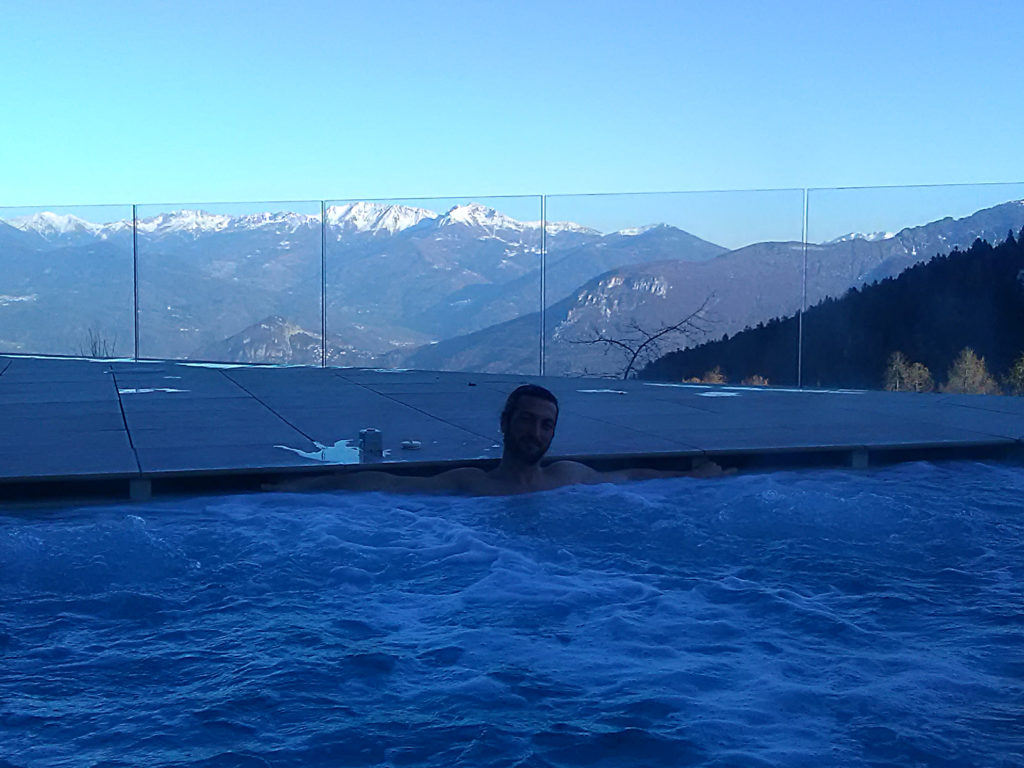 The Dolomites are well know for their beauty, their views and all the sports that you can practice both in winter and in summer.
Nevertheless, the activity that I love most here is having a relaxing sauna after a working week, and it is really less expensive than you can imagine.
You actually have two options:
You can rent a hotel or an apartment (I suggest this option if you are not in major city like Trento, it's always a good idea to have the possibility to cook your own vegan food) and have your spa day in one of the many wellness and sport centers in the area. You can find a complete guide here.
You can book an hotel with a wellness center inside, which is usually included in the room fare.
Both this options have advantages and disadvantages: renting a flat is great because you know that you are going to cook your own food, but I really don't like the idea of getting dressed and taking the car after a sauna day; I prefer to know that I have my room waiting for me upstairs 🙂 It is true that finding vegan food in mountain hotels may not be simple nor cheap, but you can always take a sandwich with you for dinner. I also have to say that hotel spas are often more quiet that the big centers as children are usually not allowed (but you still need to check this out with your hotel).
As far as the price is concerned, you'll end up spending almost the same: the entrance to thermal center can cost 20-40 euros (and for a hotel room or a flat you can spend 20-30 euros p/person), while you can book a room in a spa hotel for 40-50 euros p/person breakfast included.
If you decide that a hotel is the best option for you, don't forget to ask for a vegan breakfast at the moment of booking, maybe they will arrange something special for you. In any case you'll find fruit, cereals, bread and marmelade waiting for you.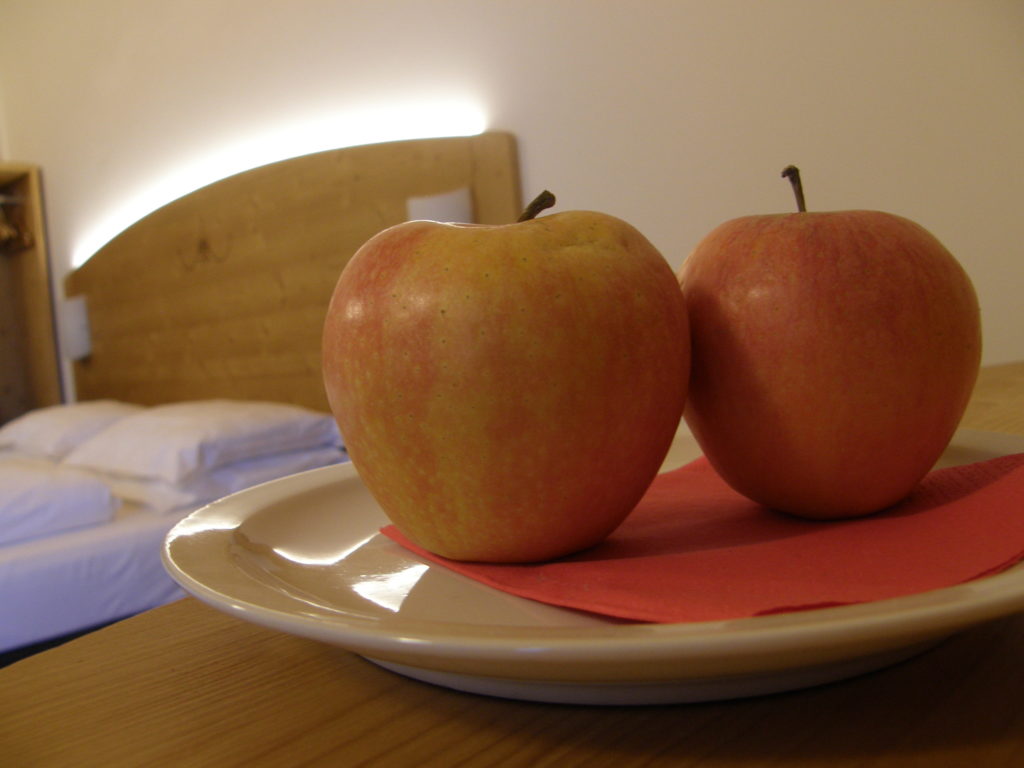 Naturist or not?
As many experts will tell you, the only really healthy way to have a sauna is being naked, but despite this well know information you may find spas that are completely naturist, and others that are completely textile.
You will find naturist spas in Merano and Vipiteno, for example, but you should always check which is the policy of the place where you are going.
If you are not used to nudity and fear that you are going to feel uncomfortable in a naturist spa don't worry, you can always use a towel to get covered, and if you think that being among naked people may be annoying don't worry, it's completely normal for them and you'll get used to that after a few minutes, I promise!
(Visited 663 times, 1 visits today)