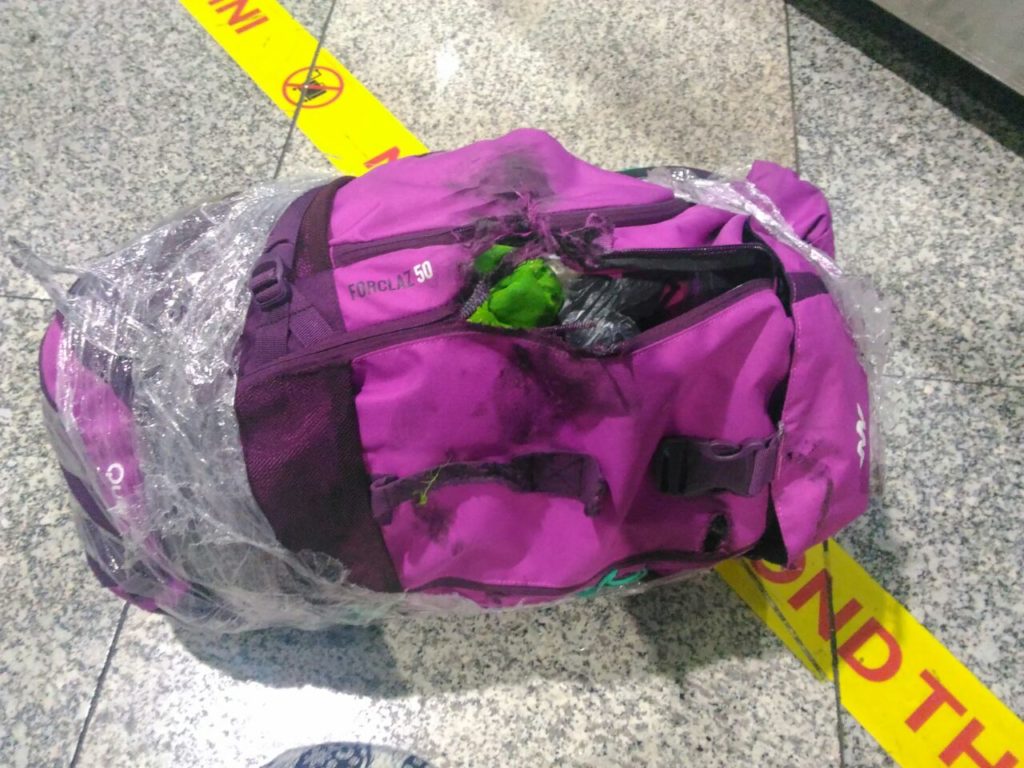 You know that moment of relief when you collect your baggage after a flight?
Well, that was not the case for me when I arrived at Kuala Lumpur International Airport…
I usually travel with a backpack, and I know that it could get trapped into some machinery, so I always protect it with a good amount of plastic wrap.
When I checked in, the employee of Turkish Airlines also suggested I put my backpack into a plastic bag to protect it even more, and I though it was fine.
Nevertheless, when I collected it after 24 hours I discovered it got totally broken.